Season's Greetings!
Fall is here! It's truly my favorite time of the year! It's cozy, cool, and all about the candles! To celebrate, here are three quick and easy tips to help you transition your home from summer to fall.
Pumpkins: I think it's safe to say that pumpkin anything is the unofficial/official sign of fall. Am I right? Whether it's fresh, flavored, or scented, as soon as we see it, taste it, or smell it we know what time of the year it is. That's why pumpkin decorative pieces are easy to work with – all you need is a few spread around your house and you've easily got the fall look without putting in too much work. And what I love about pumpkin decorative pieces is that they come in a variety of colors and textures, so you don't have to do just orange, you can do gold, white, or even velvet! This year I went with a neutral look with these raffia pumpkins, I just love the texture that they add.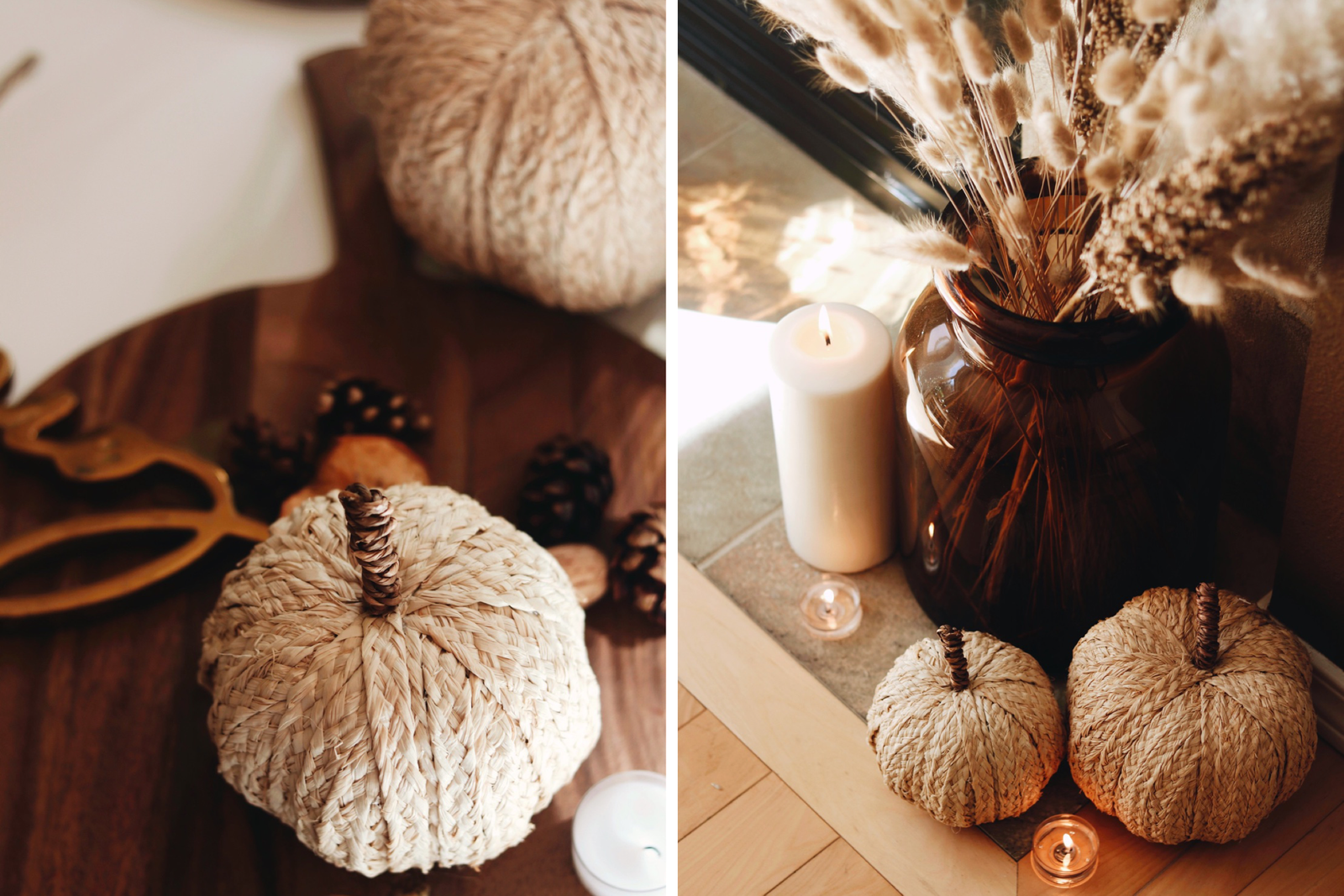 Dried flowers/plants: Dried plants have an aesthetic all their own, and I love it! They're earthy and chic and they add that perfect little hint of fall. I think there is something beautiful about being able to enjoy nature's gifts long after they're gone. My dried plants of choice for this fall are a few stems of pampas grass and bunny tails in an extra-large amber glass alongside a few decorative pumpkins, pillar candles, and tea lights. I also put Harvest potpourri in a glass vase to add a little extra oomph! Harvest is a blend of simmering cider, cinnamon, and apple, it smells beautiful every time I walk by it.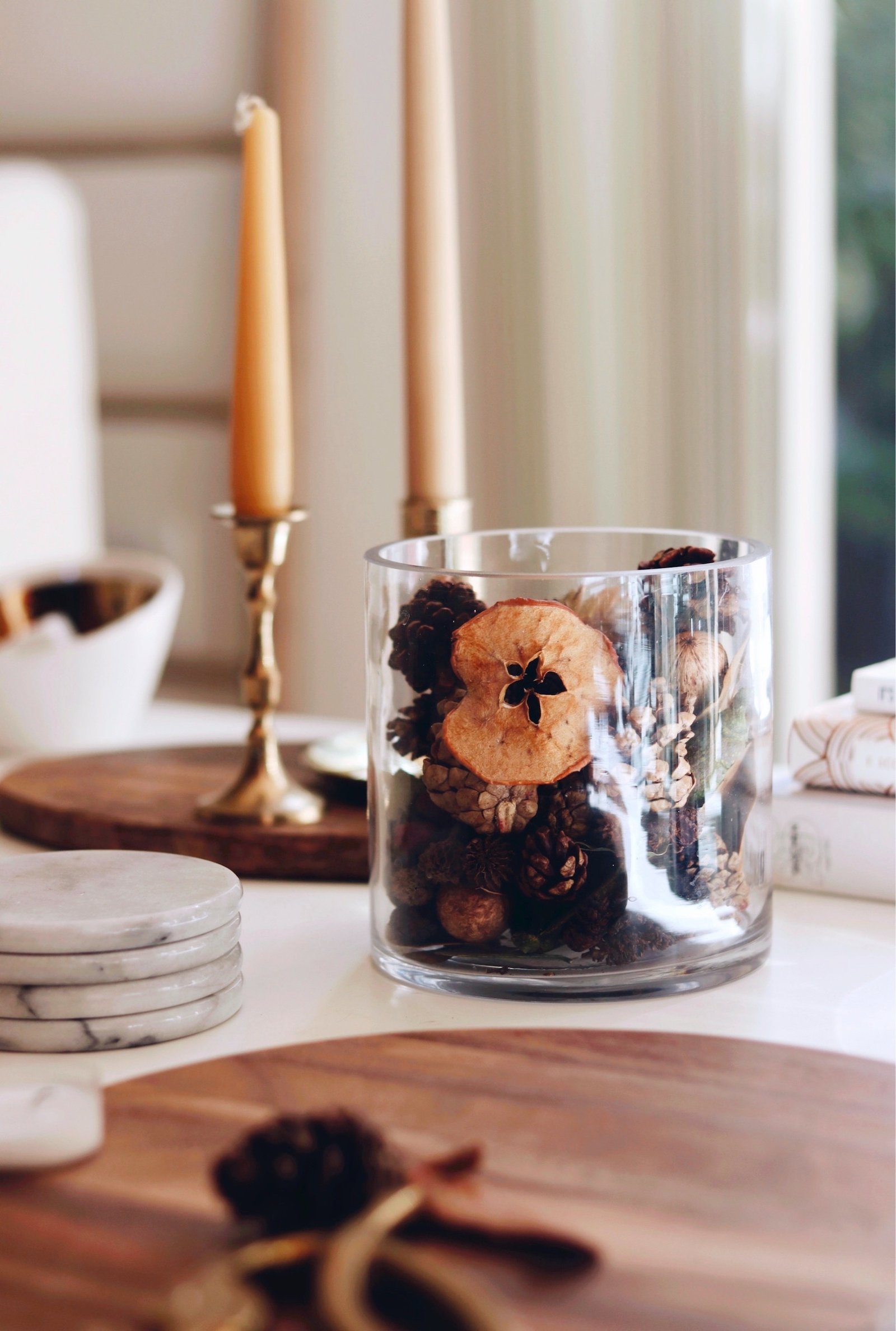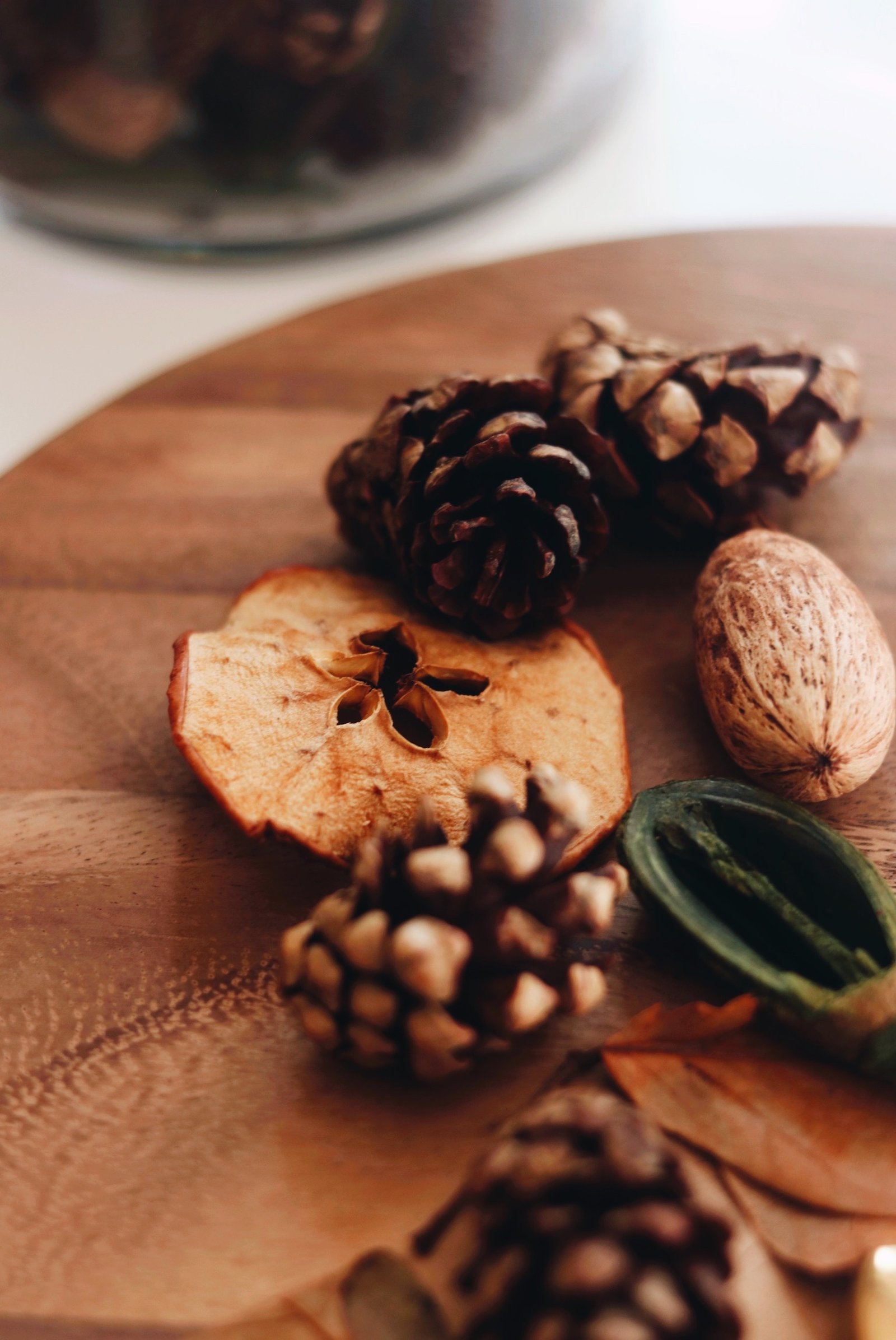 Fall scented candles: This is too obvious, too easy! I mean if all else fails, this is all you need. Scent is the strongest sense tied to memory, so even if home doesn't look like fall as long as it smells like it, mentally you'll be there. A few great scents for fall are: amber, cardamom, cinnamon, cedarwood, honey, sandalwood, musk, vanilla, pumpkin… the list goes on. One of my all-time favorite candles that I think captures the essence of fall so well is Cire by Cire Trudon. It is absolutely divine! It's warm, sweet, and spicy. And it comes in a beautiful amber vessel that screams fall, it's a win-win!
What are some of your favorite things for fall?