La Rose Aime la Menthe ("Rose Loves Mint")
Wax Type: Vegetable and mineral blend
Burn Time: 45–50 hours
Throw: Strong
Notes: Spearmint leaves and Damascus rose
Room Recommendation: Living room, bedroom, and office
Price: $45
In time for Mother's Day, La Rose Aime la Menthe from Carrière Frères deliciously combines the scent of spearmint leaves with sweet Damascus rose. Offering a gentle floral cough drop that stimulates the senses with hints of rose while relieving sinus pressure with fresh mint notes, this candle is an ideal pick-me-up in fragrance form.
Released as a tribute to romance, La Rose Aime la Menthe celebrates the surprisingly beautiful marriage of rose and mint—the name literally translates to "Rose Loves Mint." While the rest of Carrière Frères's candles are based on single notes, this fragrance celebrates two fragrances as a testament to the power of love. The story behind this scent is super cute—as uplifting as the candle itself!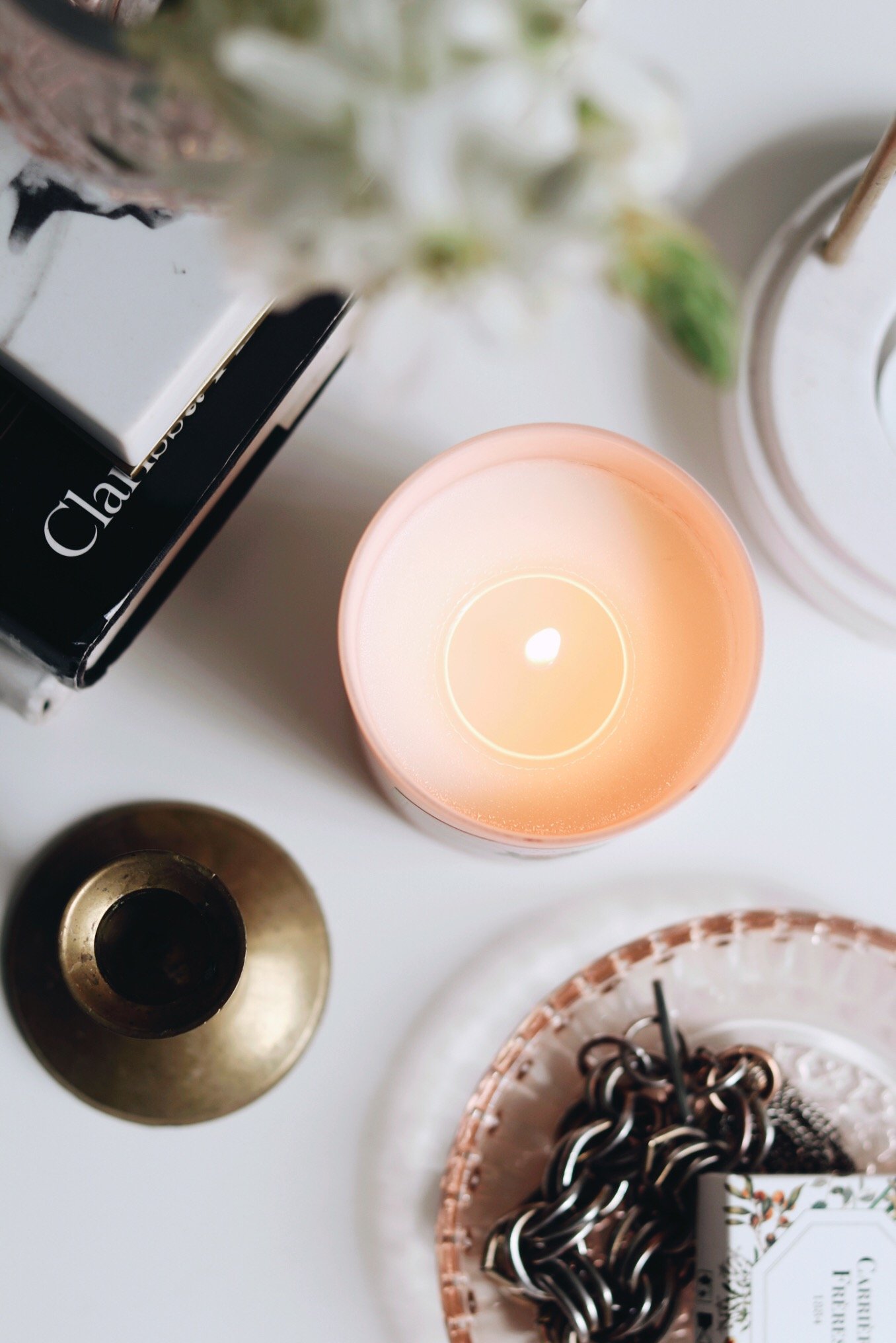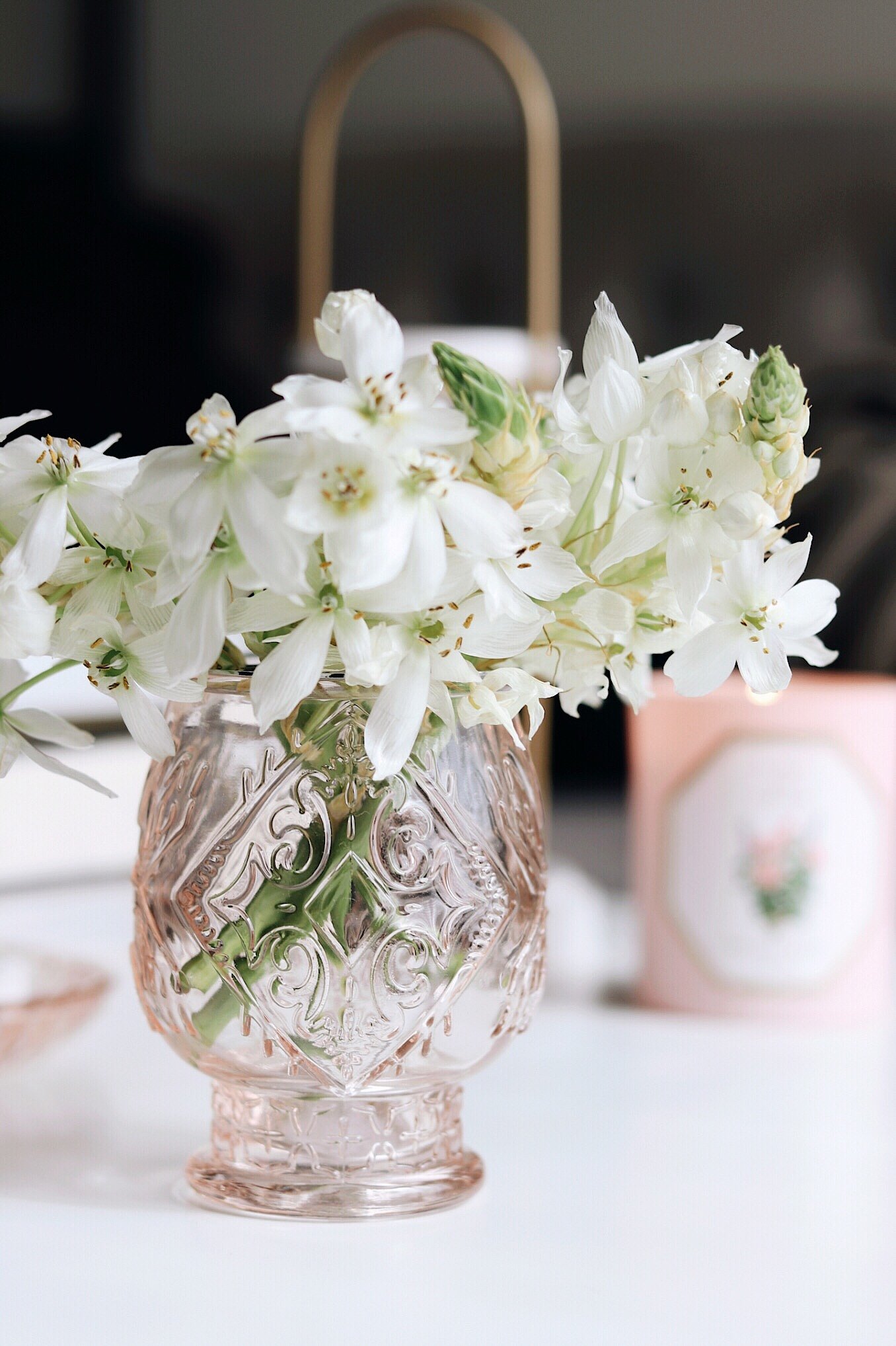 Burning gorgeously and evenly, La Rose Aime la Menthe provides a fabulous hot and cold throw alike. When you walk by it, you smell the rose notes but feel the healing effects of mint without feeling overpowered. This is the first mint candle I've burned that hasn't overwhelmed me with the strength of the mint scent. Instead, it entices with notes of fresh cut mint leaves. I have to say that this is by far my favorite mint candle.
Plus, I have a soft spot for Carrière Frères's origins and delightful packaging. All of their amazing candles are based on essential oils that have fascinated botanists throughout history. I adore the beautiful artwork on the box and vessel—reminiscent of early botanists, these designs give the candles a charming old world feel. Equally as stunning, the vessel comes in a sweet shade of rosy pink, while the gold details around the label add a hint of luxury.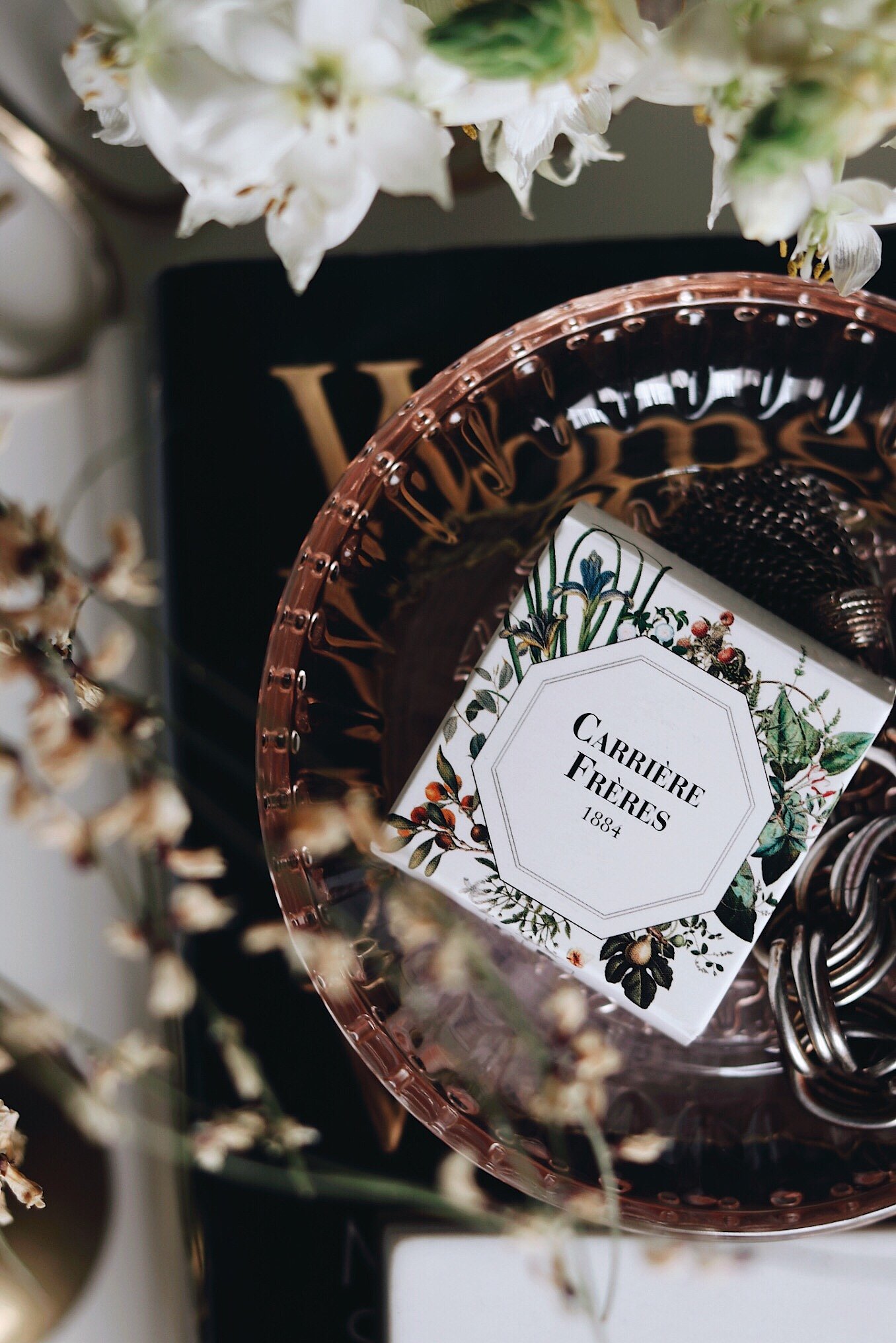 A perfect candle for the verdant wonder of spring, La Rose Aime la Menthe beautifully brings the herbal and floral elements of a garden into your home. I highly recommend this candle for anyone who loves complex fragrances, experiences hay fever, or could simply use the uplift of rose and spearmint essential oils. It just might make the perfect Mother's Day gift for your favorite lady!