Wax Type: Soy Wax Blend
Burn Time: Approximately 40 hours
Throw: Strong
Notes: Bergamot, Tobacco Flower, Ylang Ylang, Spun Sugar, and Smoked Patchouli
Room Recommendation: Living Room, Spaces for Entertaining
Fall is settling in and any good hostess knows that it's time to switch up the décor and ambiance at their gatherings. Archipelago's new Petite Hostess Gift Sets certainly helps create that autumn vibe with their Havana, Charcoal Rose, and Pomegranate Citrus Candles. These three fragrances make a great team, but they also stand strong on their own.
For a spicy aroma, Havana is the go-to. This deep, woody fragrance beautifully blends the scents of bergamot, tobacco flower, and ylang-ylang, exuding a strong bouquet that fills any room without overpowering it.
Once the candle is lit, gives off an inviting glow. The soft light instantly brightens up any room, adding to that cozy autumn feel.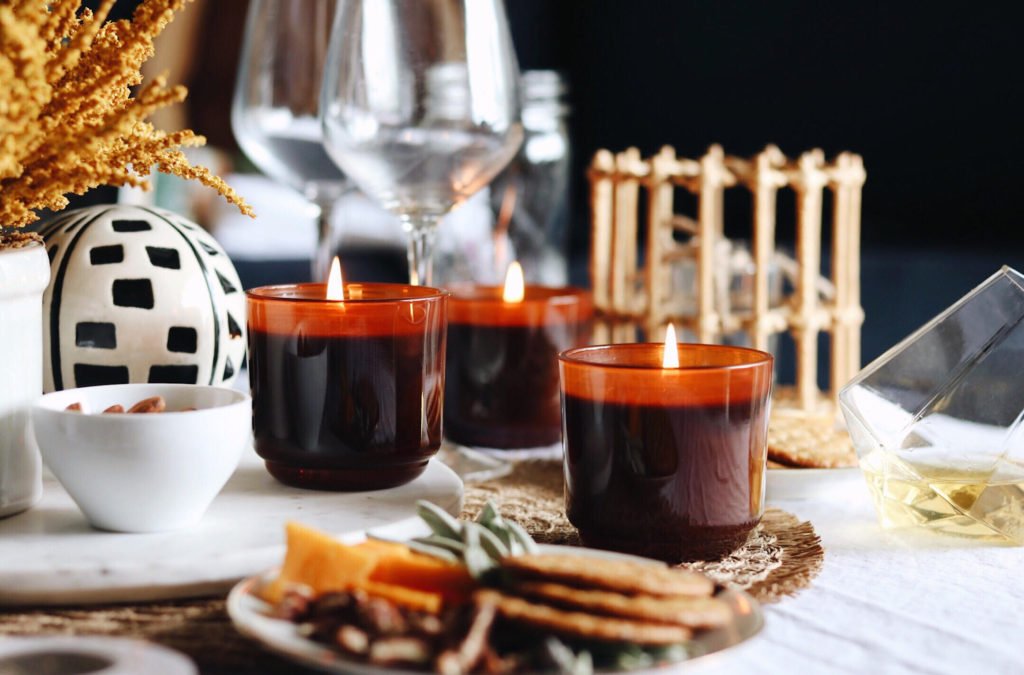 Pre-Dinner Ambiance
Consider Havana your pre-dinner fragrance. It's perfect for a cocktail or happy hour and sets the mood for a great night in. Its strong throw doesn't overtake the palette or affect the taste of food—instead, the stimulating bergamot sets an uplifting mood for an evening of good food and better conversation. The Havana set comes with three 4-ounce candles, meaning you can spread out the scent throughout your space for the perfect throw in every corner.
Chic Décor
The smooth glass vessel features a chic cut-glass lid to deliver perfect contrast. Don't be afraid to place this candle amidst other colors and natural accent pieces. Consider using yellow flowers and other earthy elements such as bamboo, with a little black and white to break it up. The Havana vessel also holds its own next to other textures—from linen to silk, it really works anywhere.
Havana's petite size and elegant packaging make for a gorgeous gift; give all three in the set or keep one or two for yourself. Do you have any entertainers or doting hostesses on your holiday list? They would certainly appreciate such a thoughtful and beautifully packaged gift!
Dive into the autumn season with Havana's spicy, "cozy cabin" scent that's sure to awaken the senses and set the perfect ambiance at your next gathering.
Post in partnership with Archipelago