Autoportrait
Burn Time: 80 hours
Throw: Medium
Notes: Fresh and woodsy elemi, sweet Thai benzoin, cedarwood, and grassy vetiver
Room Recommendation: Office and living room
Price: $85.00
With its warm, smoky, and woodsy fragrance, I adore burning Olfactive Studio's Autoportrait when I'm working. I find its fragrance incredibly inspirational, perhaps because of the creativity that clearly went into developing this wholly original scent. Every time I experience Autoportrait's aesthetic wonder, I find it hard not to aspire to create something equally as amazing myself!
Autoportrait burns evenly, distributing the top note of cedarwood throughout every inch of the room. It also comes in some of my favorite packaging ever—arriving in a gorgeous matte black box with the photograph that inspired the scent displayed on the lid! The image for Autoportrait was taken by French photographer Luc Lapotre. It captures a dark, swirling sky beneath which a mysterious figure walks cautiously. I think Olfactive Studio captured the photo beautifully with its enigmatic scent, tying the theme together further with a metal lid reminiscent of a camera lens.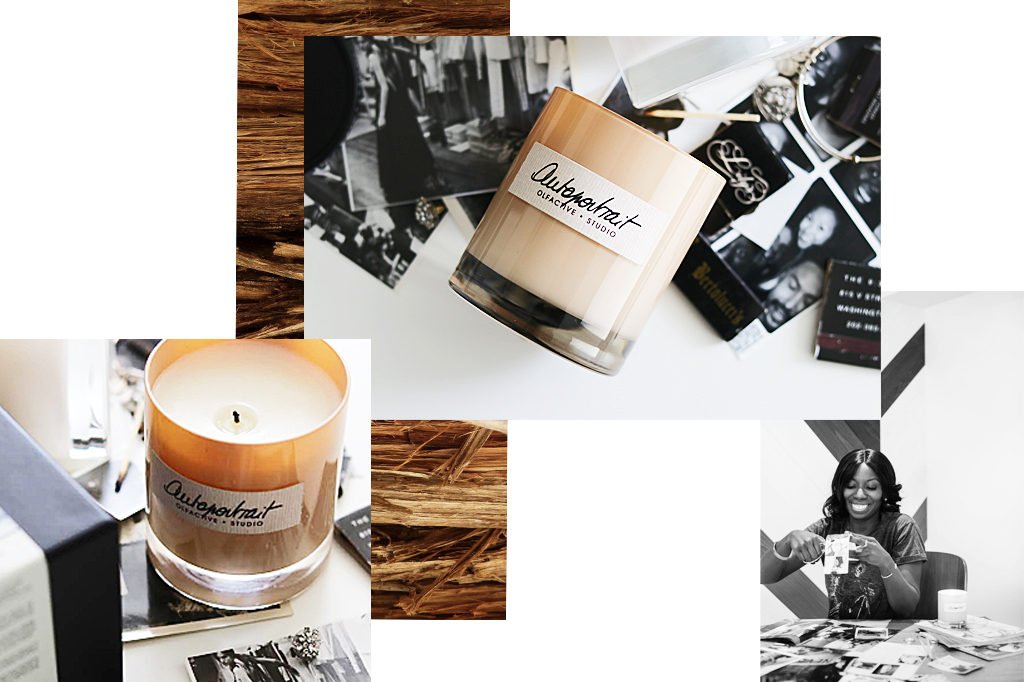 I also love that the brand's collection burns so well together, with each scent inspired by a different photograph. The fragrances complement one another gorgeously—I often burn Autoportrait together with Lumiere Blanche or Chambre Noire, filling my workspace with a bouquet of uplifting fragrance.
Each candle's name is also clever and artistic—"autoportrait" is another word for "self-portrait", "lumiere blanche" means "white light", and "chambre noire" translates to "black room". Together, they paint an image of a mysterious French villa that I can whisk myself away to when I'd like to work in peace!
Photography: Naadine Koi &  Martina Micko