Wax Type: Soy
Burn Time: 15 hours
Throw: Strong
Notes: Gardenia, tuberose, and amber
Room Recommendation: Bedroom, bathroom, living room, and office—especially well-suited for hotel rooms.
Price: US $30
As a resident of Southern California, I'm always surrounded by beautiful plants and flowers. So, whenever I head out of town, I like to take some of these notes with me as a little reminder of home. Today, as I packed for a quick trip to Wisconsin, this included the gorgeous Tropical Gardenia Travel Candle from LUMIRA of Australia—a stress-free travel candle that impresses with balanced notes of gardenia and tuberose.
This lovely fragrance always reminds me of the sunny spring-like days back home, while the notes of amber bring warmth no matter the weather. Each time I put flame to Tropical Gardenia's wick, it slowly burns and fills whatever space I'm in. It's like a portable bouquet with bunches of gardenia and a few tuberose stems thrown in.
For such a small candle (3.5 oz.), the Tropical Gardenia Travel Candle is impressively potent. It burns well beyond the length of a single trip while throwing its gorgeous aroma across my hotel room or Airbnb in no time at all. Even if I'm not allowed to light candles where I'm staying for some reason, the cold throw is still powerful enough for me to enjoy. Just open the lid, place the candle on your nightstand, and let this warm aroma fill your room with the comfort of home.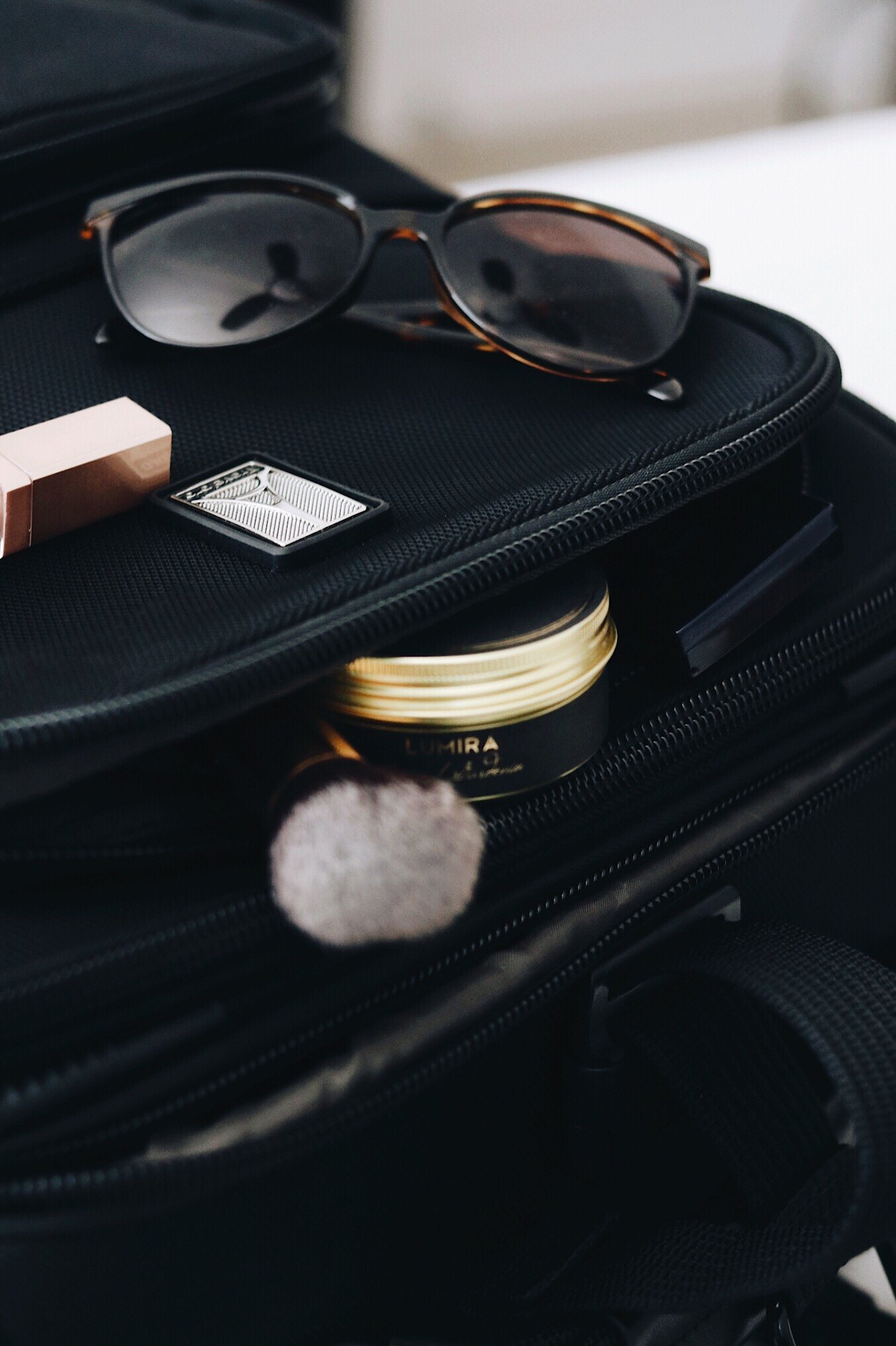 Plus, it's absolutely perfect for traveling! The Tropical Gardenia Travel Candle comes in a beautiful gold tin that makes it easy to travel with—I can just throw it in my luggage without worrying about it breaking or the TSA getting curious. And the black and gold detail gives it such a sexy and sophisticated look that it brings a hint of chic to any room I enter.
The Tropical Gardenia Travel Candle also comes in a cute little back pouch that you can reuse long after the candle is gone—awesome for holding jewelry and other toiletries! Designer and founder Almira Armstrong says that she gets a lot of her inspiration from the spirit of travel, which is probably why so many of LUMIRA's scents evoke the feeling of beautiful locations around the world.
As a luxury candle enthusiast and frequent traveler, I feel like I've encountered every possible issue that comes from traveling with candles! From breaking a favorite scent and dealing with clean up on the go, to having my carry on pulled for extra screening (sometimes the wax can look like liquid, apparently), to partial melting of checked candles, I've learned to always carry on my candles and avoid traveling with glass vessels whenever possible.
LUMIRA's travel candles were created with all of these issues in mind for easy, seamless travel with non-cracking wax, a metal vessel, and a small enough size to make the TSA happy. No fuss! I'm so excited to enjoy this gorgeous hint of home while away in the Midwest – and to check out LUMIRA's entire lineup of travel fragrances in the near future!