Bethléem
Wax Type: Vegetal
Burn Time: 60 hours
Throw: Strong
Notes: Amber, cedarwood, and sandalwood
Room Recommendation: Living room and bedroom
Price: $105.00
Named for the city of Christ's birth, this candle offers the perfect tribute to the gifts of the three wise men: gold in its exquisite packaging, frankincense via its sister scents of sandalwood and cedarwood, and the similarly spicy and resinous amber, embodying myrrh. It's a fitting tribute to a holiday that many hold dear.
As I was burning this amber scent and making ornaments, I could feel myself getting more and more into the holiday spirit, almost as though the small light emitted by this candle were channeling the Star of Bethlehem itself. It put me in the perfect mood to welcome my holiday dinner guests that evening, and its delightful yet understated scent set a heavenly ambiance.
Woody and sweet, this evenly-burning candle feels like sitting by the fireplace and eating a plate of Christmas cookies as I reflect on the pure joy of the season. Bethléem's holy glow beautifully warms the room, perfect for the chilly nights that are upon us this winter. This candle so wonderfully complements other holiday aromas, from the pine of the Christmas tree to the apple pie baking in the oven, that it pairs well with many other seasonal candle bouquets.
Not to mention, the copper and gold vessel is absolutely mesmerizing. As the candle burns, you can see the flame peeking through the cracks of gold foil, projecting intricate, nearly angelic, patterns onto the walls.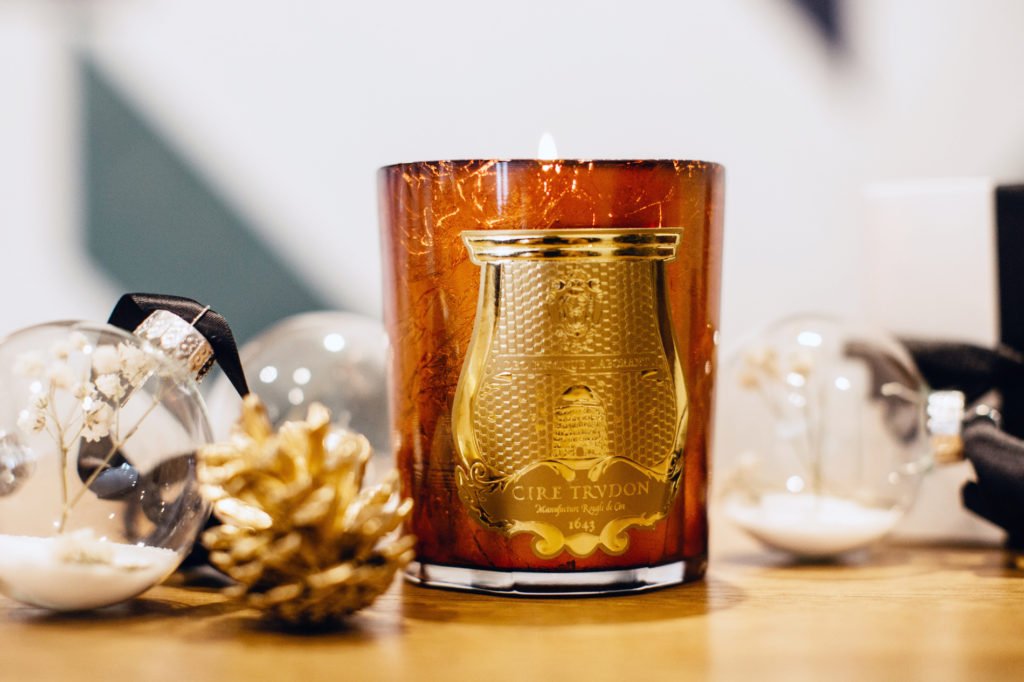 Photography | Martina Micko