I had the opportunity to visit one of my favorite cities in the world: the beautiful city of light that is Paris. The heart of French fashion, arts—and, yes, candle culture—Paris is home to such fabulous brands as Diptyque.
If you ever have the chance, I can't recommend anything more tantalizing to the senses than walking past shops and taking in the mingled scent of French parfume, fresh coffee and croissants, and deliciously inspired candle fragrances.
During my stay in this exquisite city, I had the added pleasure of taking in the delight that is the Mandarin Oriental's signature scent, their J'aime Paris (I Love Paris) candle, and the decadence of their stunning Paris hotel. I'm eager to share my experience at this truly breathtaking establishment. Let's just say that it was love at first sight (and smell)!
A Welcoming First Impression
To be honest, I was overwhelmed when I first glimpsed the grand entrance to the Mandarin Oriental Paris. The art deco façade made me think briefly that I had found the wrong place—it seemed too stunning to be a hotel!
However, as soon as I walked in, the front desk staff helped me feel like I had entered my home away from home. They offered me a place to sit and a glass of champagne while they helped me check in with such courtesy and kindness that I felt truly welcomed.
The staff then brought my bag upstairs, all while offering travel tips and seeming truly invested in my happiness not only at their hotel, but in Paris as a whole. In short, the staff was exceptional at making me feel not like a foreigner in the city, but like family.
Decadent Accommodations
The moment I entered the room, I was surprised by a plate of sweet treats and a lovely note of greeting. I'll be honest—before I could open the card, I had to take a bite of the pecan pastry. It smelled so scrumptious and sweet; and, when I bit into it, I was not disappointed! I cannot praise the food at the hotel enough: from the first bite of pastry to the stunning dinners, they made every dish a delightful culinary journey.
Following hours of flying, it was so heartwarming to receive such a kind reception. The room was so clean and the bed so soft and cozy. I instantly felt myself relaxing.
After treating myself to a hot bath and my first dip into the deliciousness of their signature candle, I felt all of the stress of travel melting away. I slipped on the Frette robe that came with the room, got in bed, and was instantly asleep! While that wasn't my original plan for my first evening, when I awoke, I was so refreshed that I was easily able to make up for all that lost time.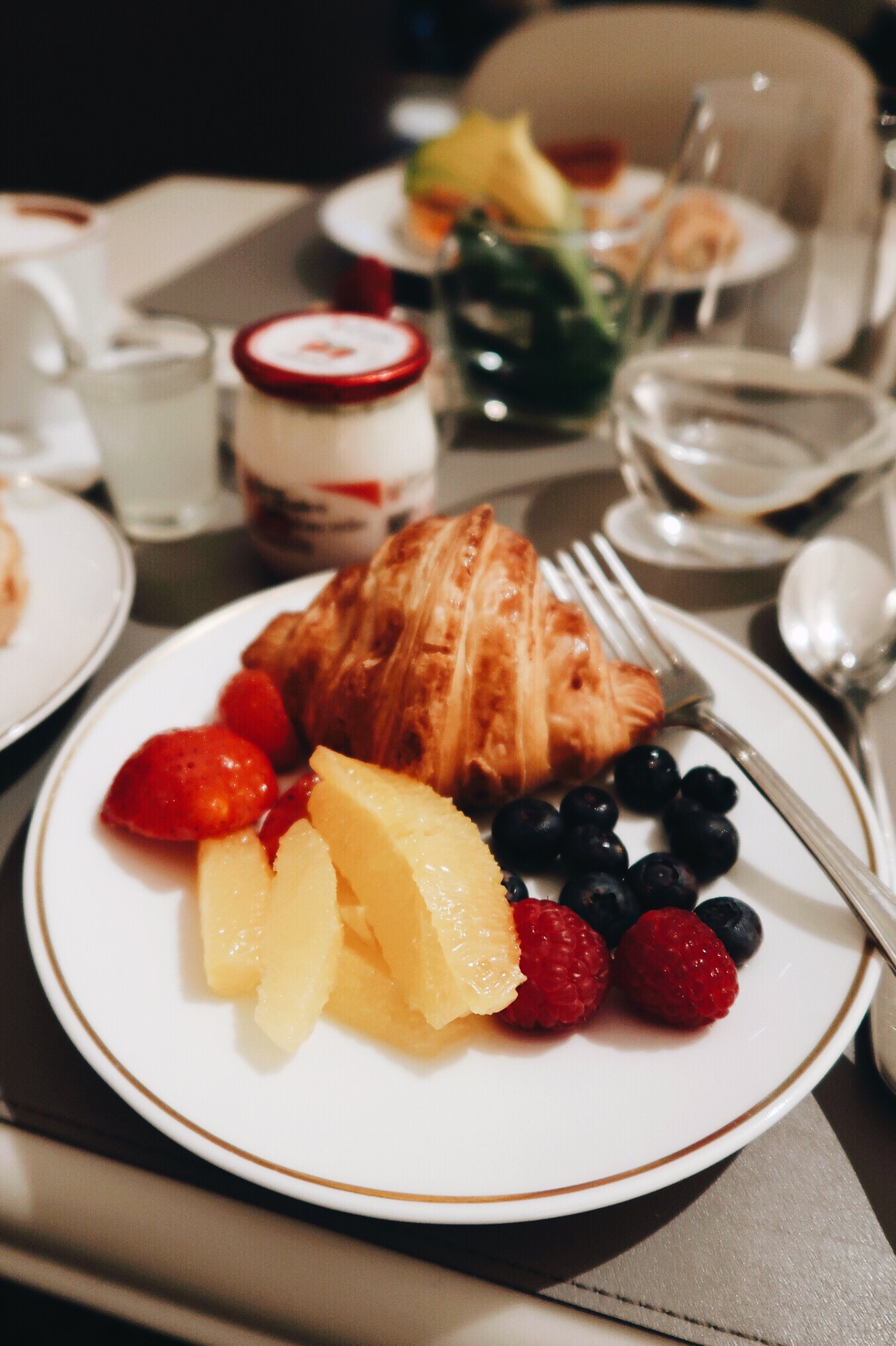 At Home in the Heart of the City
There literally could be no better location for the Mandarin Oriental. Set right in the heart of Paris, my room was walking distance from my favorite must-see shops, including Louis Vuitton, Ladurée, and Diptyque.
I went in to Diptyque smell all their beautiful candles, taking in the store's one-of-a-kind charm. I absolutely fell in love with the gorgeous lighting arrangements and stunning displays—perfect complements to Diptyque's awe-inspiring fragrances.
The stores and venues surrounding the Mandarin Oriental Paris are truly amazing. They offer nothing short of a dream come true for fashion, art, and candle lovers alike.
The Breathtaking Signature J'aime Paris Candle
After a long day of shopping, I visited the Mandarin Oriental's wonderful spa. With signature stress-relieving products and packages that offer experiences that extend far beyond a simple service. I highly recommend the Mandarin Oriental's Signature Spa package; it offered the most delicious mix of aromatherapy, massage, and meditation!
Plus, I get to continue enjoying the spa's signature scent, Mandarin Oriental's J'aime Paris, for months to come. Delightfully floral, this fragrance offers the perfect blend of jasmine and musk notes. It captures the relaxing and welcoming experience of the Mandarin Oriental Paris so beautifully that I'm brought back to the City of Light every time I burn it.
My Parisian Romance
I honestly can't say enough about how fabulous the Mandarin Oriental Paris is—I feel as though I've just begun a lifelong love affair with this wonderful establishment. While the hotel is certainly five stars, I wish it could receive even more acclaim for the hotel's attention to detail: everything from the simplistic beauty of the pool, to the presentation of a salad, to their signature scent exuded luxury.
Whenever you get the chance to visit Paris, I absolutely suggest splurging on a stay in this truly remarkable hotel. It's the epitome of treating oneself to the best: An indulgent experience of Paris that is not to be missed!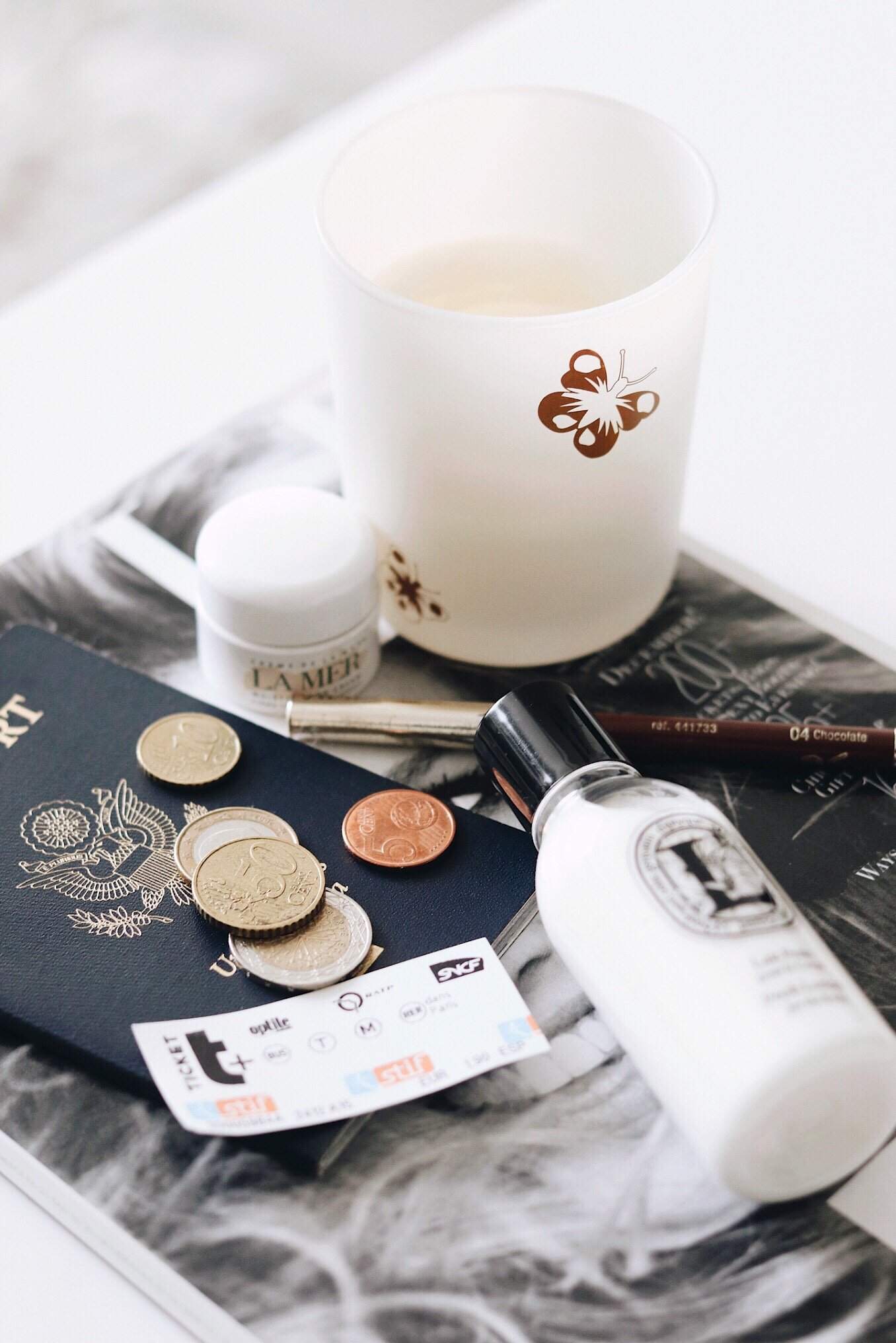 A huge THANK YOU to the Mandarin Oriental Paris for having me.