Wax Type: Soy Wax Blend
Burn Time: Approximately 40 hours
Throw: Medium
Notes: Subtle Charcoal, Fresh Roses, Cassis Nectar, Black Currant Leaf, White Jasmine, Blond Wood, and Airy Musk
Room Recommendation: Living Room, Kitchen, Spaces for Entertaining, Bedroom
The Petite Hostess Collection is a must-have for any host. If Havana is the pre-dinner-welcome fragrance that sets the perfect ambiance, then Charcoal Rose is the after-dinner scent that elegantly wraps up a wonderful evening, with a bow on top.
Charcoal Rose's sweet aroma will undoubtedly imprint wonderful memories on your guests. Ideal for winding down the evening or enjoying a relaxed night in, this luxurious candle sends delicate notes of subtle charcoal and fresh roses—with a hint of musk—wafting through the air.
Rose is known for its calming and soothing properties. Showcase Charcoal Rose's floral aroma by placing it strategically throughout the house to ensure your guests get the full experience. Like Havana, Charcoal Rose comes in a set of three 4-ounce candles, meaning you can fill your entire space with its stress-relieving fragrance.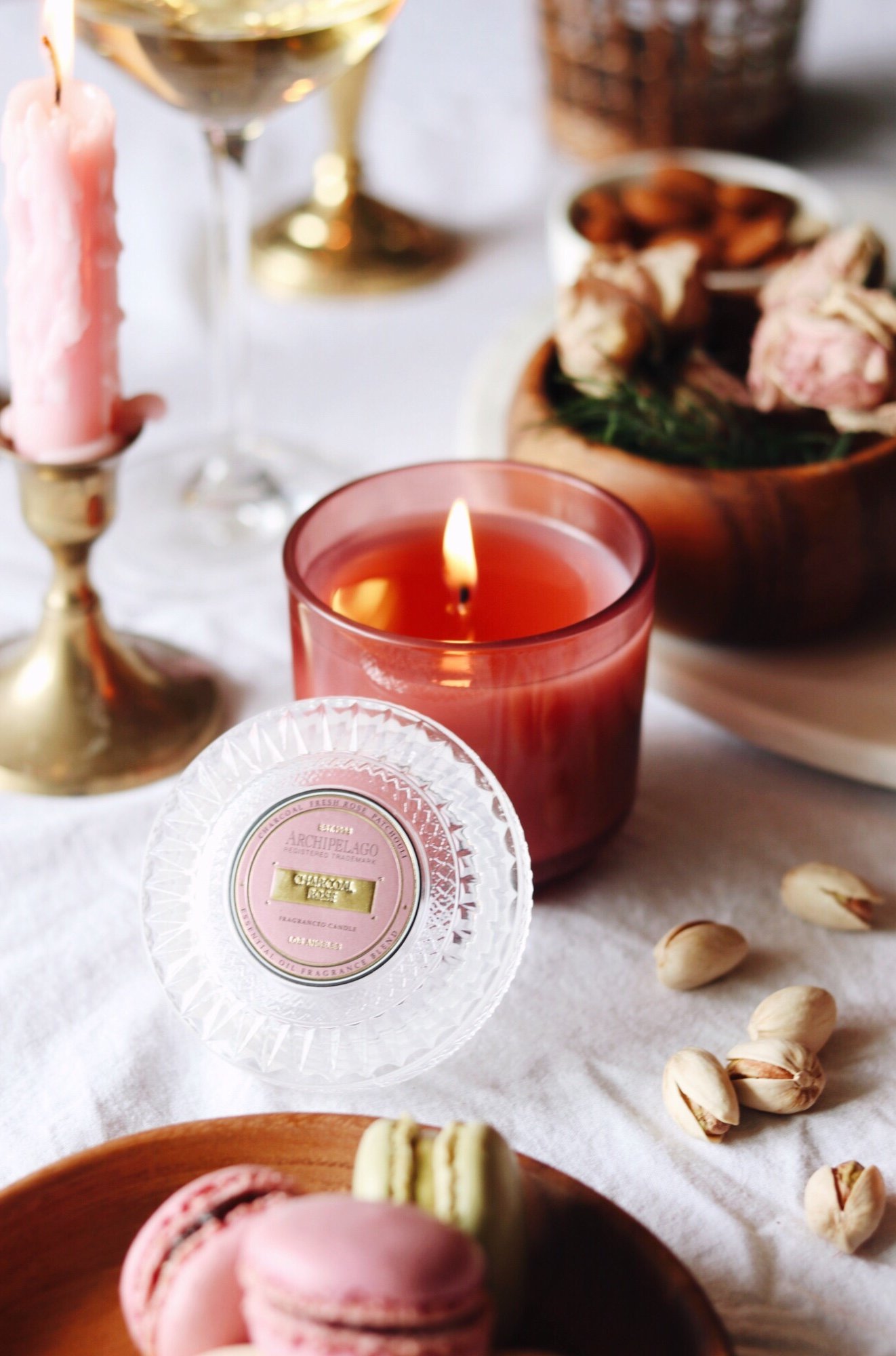 Play Up the Feminine – or the Masculine
I absolutely adore the pink-colored glass vessel this candle comes in. One way to ensure Charcoal Rose stands out without too much effort is to place it among taper candles in different hues of pink. It looks pretty yet dramatic and creates a soft, warm, and romantic atmosphere. To bring in the color theme even more, incorporate the same hues in the food you serve, especially desserts. Think pink macarons, strawberry ice cream, or strawberry cheesecake; even pink lemonade. You get the idea!
Looking to set a more masculine tone? Charcoal Rose lends itself to that too. Since it's an autumn color, I found that it pairs perfectly with woody hues and textures: anything from bamboo placemats to decorative logs. Dark browns work especially well with the pink shade of this candle and add to that cozy ambience that Charcoal Rose so subtly creates.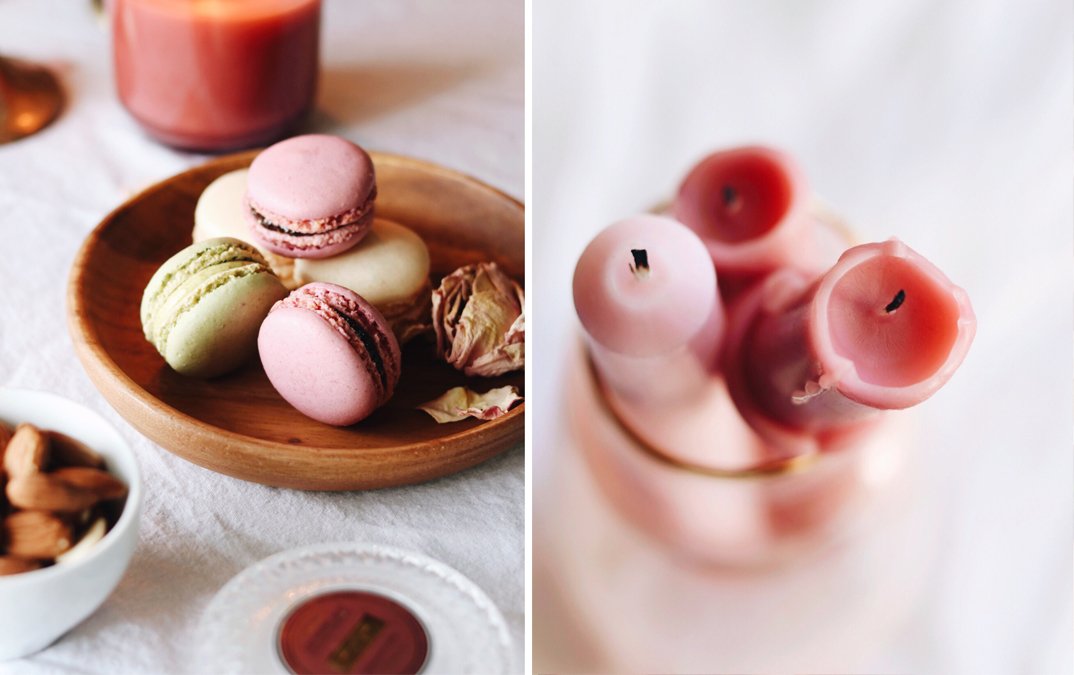 Gift-Giving Made Easy
I also highly recommend Charcoal Rose as a gift. Whether you want to give your guests a welcome gift or present it to a fellow host or loved one—it makes a sweet gesture. And since it comes in a set of three you can easily break it up or gift the entire box.
If you're looking to warm things up this autumn in an understated yet undeniable way, Charcoal Rose should be in your repertoire. Personally, I can't wait to create fond, lasting memories with its unforgettable fragrance as the backdrop.
Post in partnership with Archipelago