"Who run the world? Girls."- Beyoncé  
Running the world isn't easy, so when Galentine's Day 2020 – the most sacred of holidays – comes around, it feels like a crime not to gather up a few girlfriends and celebrate together.
Every gal and her group of friends is unique. So the way you celebrate is up to you. Whether you decide to keep it simple with a pajama party and girl talk, or go paint the town red, it's your choice. What matters is that we uplift, support, and empower each other, in whatever way works for us. Here are a few tips to help create a Galentine's Day to remember.
1. Share Something You Enjoy
I'm Naadine Koi and I'm a luxury candle addict. As the face behind Well Boxed, I'm constantly around candles: photographing them, styling them, and best of all—burning them. It's why I do what I do and why I host the Well Boxed Candle Club. Candle Club is like a book club for candles: a bi-monthly get-together for luxury candle enthusiasts, where friends old and new talk about our favorite candles.
From shoes, to entrepreneurship, to books, sharing in something you and your girlfriends enjoy is the foundation for an epic Galentine's Day 2020. What do you and your gals bond over?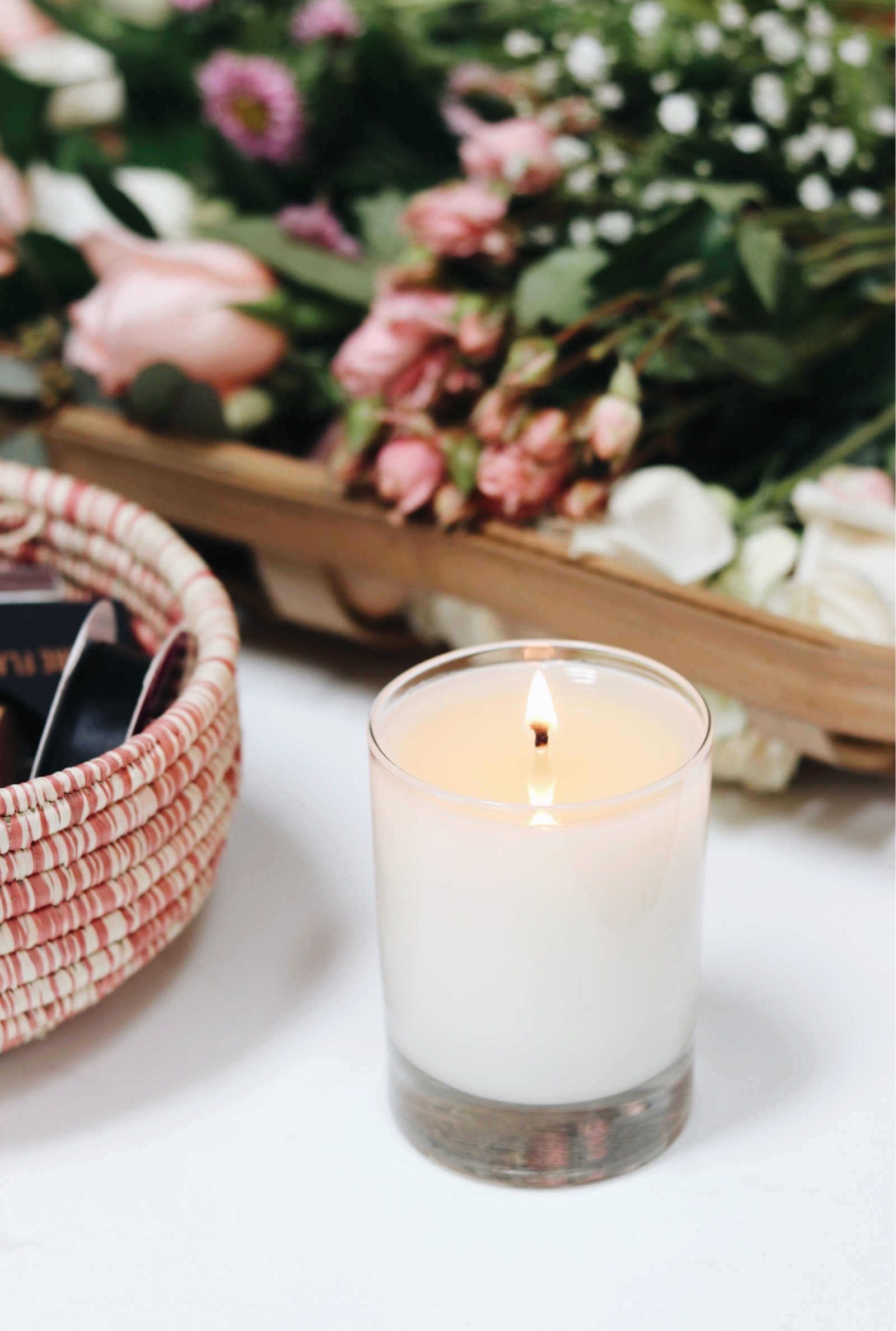 2. Pick a Galentine's Theme
Seeing as it is the month of l'amour, I was excited to partnered with Kai Fragrance for this month's Candle Club to highlight their Kai*Rose scented candle. I love how it's packaged in a box that's the perfect shade of blush. The intoxicating yet fresh aroma of gardenia and rose filled the room as we gathered to connect over candles on a Saturday. We opted for a late morning brunch which included pastries and sweet treats. No Galentine's Day is complete without good food! Kai's fragrance—featuring a gardenia top note, hints of white exotics, and a layer of rose absolute—complemented our refreshments perfectly. 
This candle makes a wonderful gift for friends, family, or anyone really. The aroma is simply delightful, filling the room and giving great throw. Even the cold throw—with the candle still unlit and in its beautiful box—is amazing. A warm, modern, rose for the modern woman.
Kai was lovely enough to gift all the ladies a Kai*Rose candle and fragrance oil, which everyone was ecstatic about!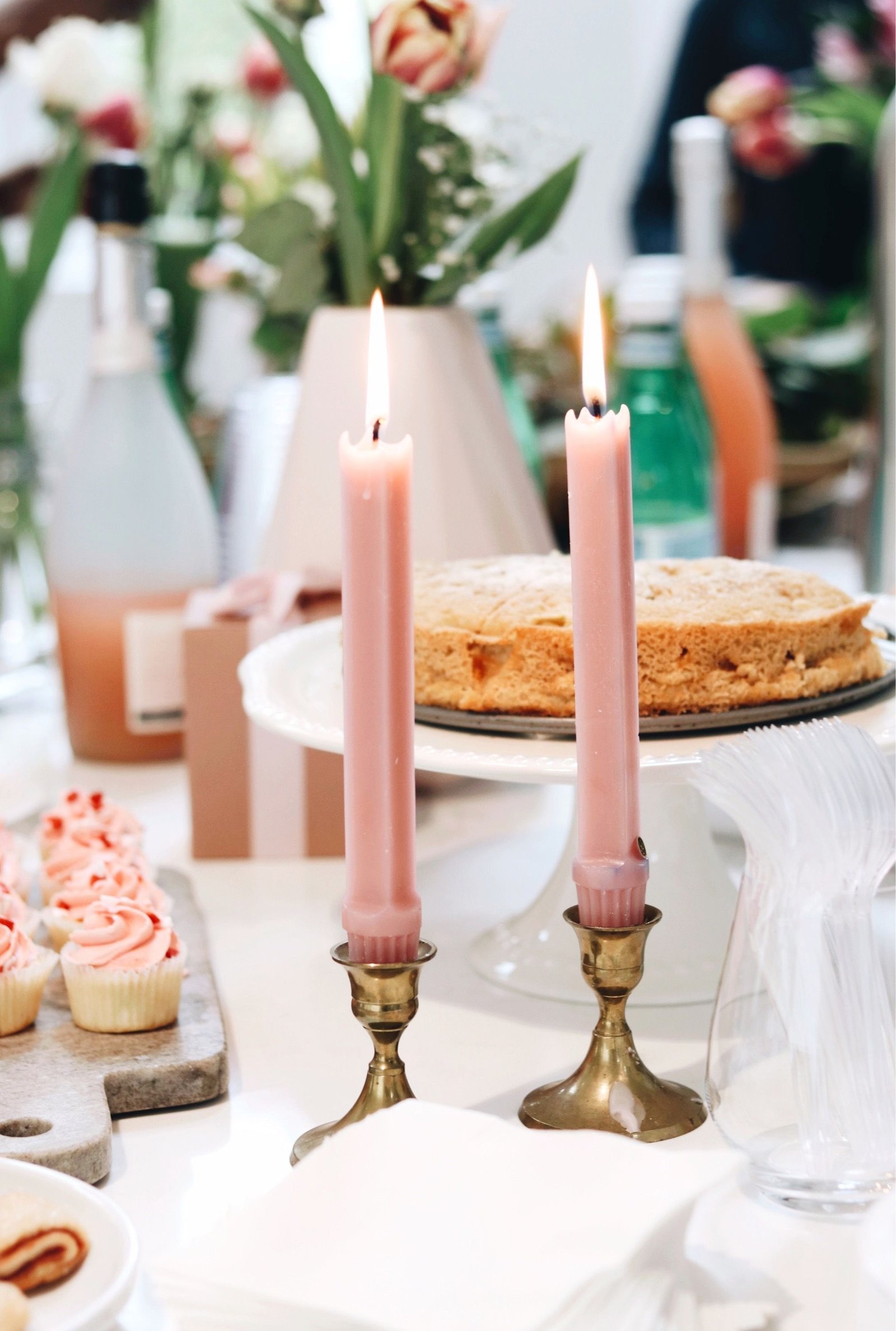 3. Plan Some Bonding Activities
Any activity that allows us women to connect without too much interruption is a great idea. From games, to cooking, or baking, anything goes! For Candle Club, the gals and I made a rose-inspired floral arrangement, tying in perfectly with the theme of the day. We took our time with the arranging and enjoyed some stimulating conversation as we created our bouquets.
4. Do You
One thing I love about Candle Club is that we don't expect anyone to be anything other than themselves. If fancy parties aren't your thing, throw on a pair of sweatpants, order pizza, and watch movies together. Have a spa day; take a road trip; have a "no texting significant others night" (not a bad idea…). Doing you will only help strengthen the bond you and your girls share.
Celebrating Galentine's Day 2020: Keep it Positive
The purpose of this Candle Club story is to show that you don't need much to make a gathering of girlfriends special. As long as the vibe is good, your Galentine's Day can be epic. Luxury candles are my way of instilling a little more positivity into the air—us gals always enjoy ourselves when there are pretty things to see and smell.
The fact that Galentine's is a thing shows that when women celebrate each other, magic happens. This day is all about uplifting, encouraging, and inspiring our fellow queens. When we work together, we grow together. Go run the world, ladies!