Burn Time: 40 Hours
Fragrance Strength: Medium
Notes: Citrus oil and juniper with flourishes of lavender, basil, and rosemary. Base notes of white amber and oak moss.
Room Recommendation: Office and living room
As the brand's name suggests, Samphire by Laboratory Perfumes feels like it's the product of endless hours spent in a lab perfecting the recipe for the most appealing fragrance possible. Their entire line has a professional feel that reassures you of the methodical scientific research behind each fragrance—and it shows in every exquisite scent they produce. Each Laboratory Perfumes fragrance is painstakingly developed through careful blending of the artistic and scientific processes. Even the beaker-style vessel with lines indicating volume evokes an association with the sophisticated chemistry that went into concocting each signature aroma.
The candle's packaging also makes it clear that Laboratory is extremely passionate about the creation of beauty. The vessel design itself is minimal with clean lines and a bold font. As the wax evenly burns, the glass vessel glows gorgeously and the white font pops. It's a delicious aesthetic experience.
And I haven't even mentioned the fragrance yet! With hints of fresh-peeled orange, woodsy amber, and the airy sweetness of a flower garden, Samphire reminds me of a seaside village. Its name refers to a succulent plant that often grows near the ocean, so it's no surprise that this candle so perfectly embodies the freshness of the sea! Laboratory is based in the UK, so when I light this scent, I imagine that I'm vacationing at a small cottage with an abundant flower garden just off of the magnificent Irish Sea.
I love to burn this candle when I'm working in my office, as the notes of rosemary keep me energized and motivated while the citrus hints help me maintain a positive mindset, even on more stressful days. Its perfect blend of citrus, lavender, and amber is delightful without being overwhelming or distracting. Together these notes create a fresh, clean, and warm aroma that keeps me in a good mood all day long.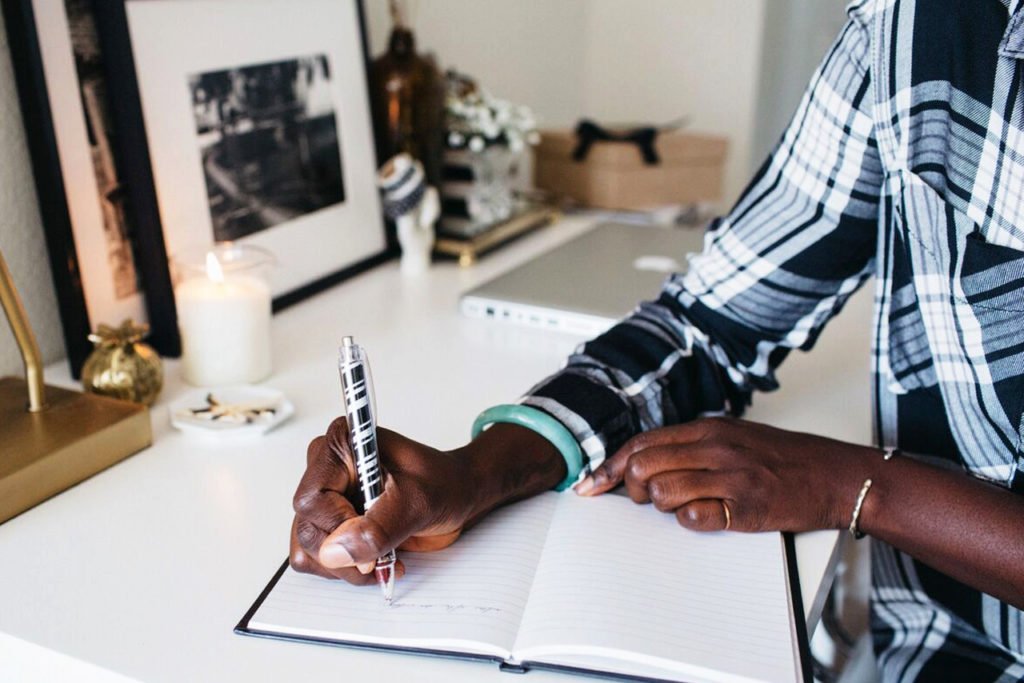 Inspired by the great outdoors, Samphire brings the feeling of a refreshing garden stroll indoors to inspire and delight. Best of all, Laboratory works hard to create fragrances that are "gender-free" or unisex, meaning that they won't overpower any male or scent-sensitive visitors. A great gift for any occasion, I recommend Samphire as a great starter candle for soon-to-be candle aficionados!
Photography: Well Boxed &  Martina Micko