We all know that some of the best-known fashion brands are headed up by powerful partnerships instead of individuals. Dolce & Gabbana. Rodarte's Kate and Laura Mulleavy. Proenza Schouler. DSquared. And the list goes on!
But did you know that some of our favorite luxury candle designers also work in pairs? From (MALIN+GOETZ) to AGONIST to Kavaldon, these dynamic duos show us that sometimes it takes more than a single pair of hands to design the perfect candle fragrance.
(MALIN+GOETZ)
Named for its two founders, Matthew Malin and Andrew Goetz, this home and body company focuses on serving customers with more sensitive skin. As a consumer, Malin had found that there were few products available that accommodated his numerous skin conditions and allergies. That's why he and Goetz partnered to create a line of skin care treatments and fragrances that cater especially to those with skin and scent sensitivities.
For the first few years of their business, Malin and Goetz waited on every customer individually. While they're now too large to serve each client personally, with three of their own boutiques and contracts with retailers worldwide, these lifelong friends continue to personally develop and approve every new fragrance and skincare product.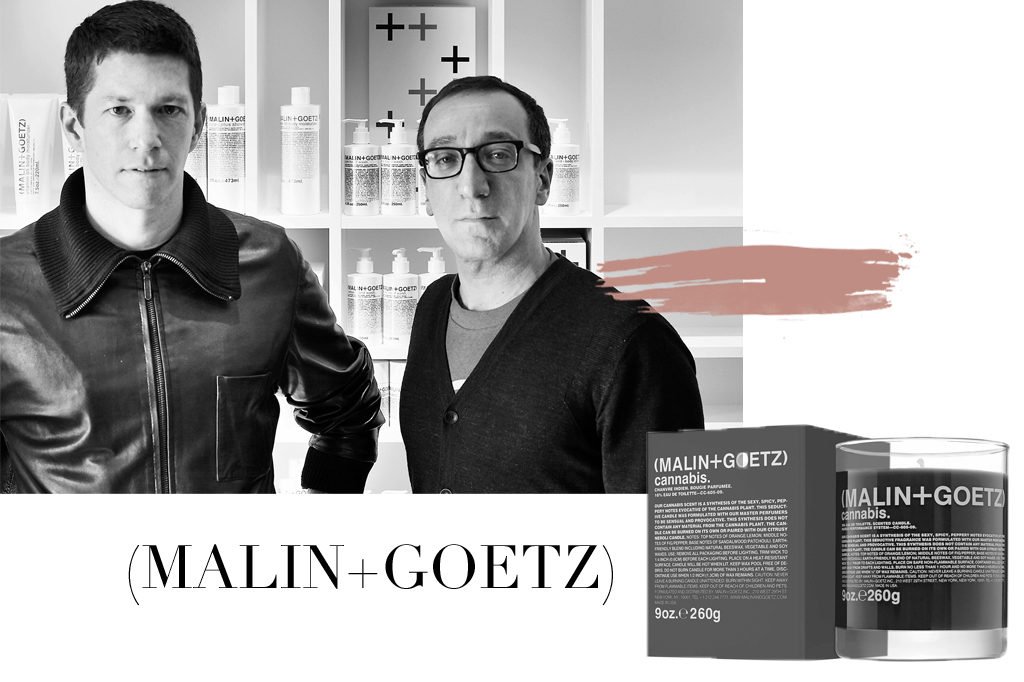 Learn more about (MALIN+GOETZ)'s story at http://www.malinandgoetz.com/philosophy 
Kavaldon 
Offering a truly transatlantic product, Kavaldon is the brainchild of L.A.-based Amanda Wallace and London-based Zat Knight. Longtime friends, this fashionable duo began collaborating in 2014, developing a line of luxury candles that blends their shared love of design, fragrance, and décor—to gorgeous effect.
Offering a truly sensual and sensuous candle experience, Kavaldon remains as stylish as its founders. Each candle is hand-crafted in Los Angeles, drawing upon the style inspirations of the Hollywood elite and Mayberry fashion houses to ensure that every fragrance is fresh and international.
Learn more about Kavaldon's story at https://www.kavaldon.com/pages/about
AGONIST
The Swedish luxury candle brand, AGONIST, shows how the best working couples perfectly complement one another. Founded by Christine and Niclas Lydeen, AGONIST pairs the fashion training of Christine with the art director and visual artist background of Niclas to create a product that is as visually gorgeous as it is impeccably scented.
With an emphasis on detail, this iconic brand has built a name for itself by offering a truly unisex fragrance. This unstoppable power couple strives to mix both the masculine and feminine elements of scent to develop fragrances that appeal across gender boundaries.
Learn more about AGONIST's story at http://www.agonistparfums.com/#about
D.S. & Durga
Both halves of D.S. and Durga like to think of themselves as artists specializing in specific mediums, but their collaboration offers a product that's anything but medium specific. Durga, also known as Kavi, offers the design vision for the line, with an eye for exclusivity and originality. Her partner, D.S., brings a perfumer's nose to the product, seeking to create a complex narrative with each new scent.
Together, this duo brings to the world fragrances that are innovative and intoxicating. The pair draws inspiration from unique sources, such as diesel engines or portable fireplaces, allowing them to harness potential scents in a manner that is entirely inimitable.
Learn more about D.S. & Durga's story at https://www.dsanddurga.com/pages/about
Heavenly Pairs
If a fragrance can be said to embody the personality of an individual, then the unique scents offered by these dynamic duos are infused with all the love and support that a strong relationship has to offer.
Whether developed by friends, partners, or lovers, these brands provide luxury candle enthusiasts with scents that embody the power of collaboration!
Photos: New York Post , Malin and Goetz , Kavaldon , Agonist , D.S. & Durga