Diptyque
Diptyque began in 1961 as a fabric and wallpaper design company in Paris's 34 boulevard Saint-Germain. The brand's Parisian birthplace aligned with the artistic origins of its creators— interior designer Christiane Gautrot, painter Desmond Knox-Leet, and theater director and set designer Yves Coueslant. The influence of this genesis remains strong in a myriad of ways today, particularly through Diptyque's consistently well-designed, visually gorgeous candles and in the name of the company itself. Diptyque is the French word for "diptych," an artist's term for a painting that spans two panels. The name was chosen as a reference to the original store's classic windows that mirrored either side of the main entrance.
The first Diptyque shop became a kind of bazaar in which to display the items collected on the founders' travels, developing an original and unparalleled collection of artistic materials, international wares, and visually appealing sundries. From sharing the yet unknown fragrances of England with Parisian shoppers, the creators of Diptyque began producing their own perfumes, starting with its first 1968 eau de toilette.
The popularity of Diptyque's original scents motivated the owners to transform their entire business in order to provide high quality perfumes for men and women, simultaneously producing personal and home scents for the Parisian on the go.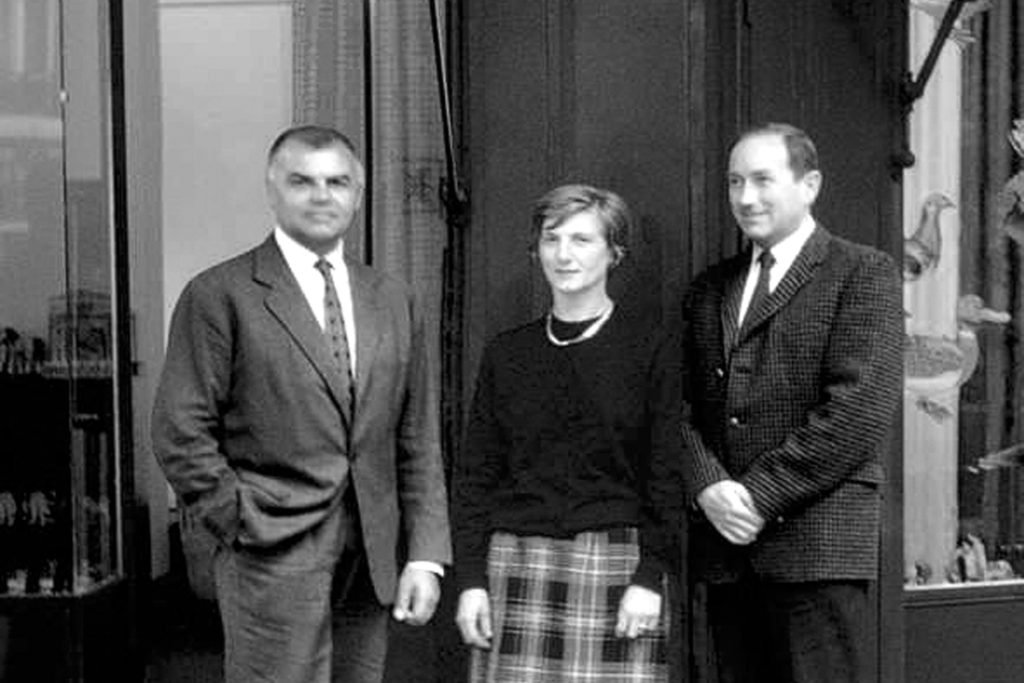 As of 2016, there are now over fifty unique scents in the Diptyque line, including one of my personal favorites, the classic rose-scented Baies candle with its sensuous hints of blackcurrant leaves. Some of my other favorite Diptyque candles include the delicious Mimosa, reminiscent of the French Riviera, the woodsy but spicy Ambre, and Feu de Bois, a scent that perfectly captures the cozy warmth of a blazing campfire.
Lately, Diptyque has emerged as the "popular girl" in school, with a multitude of bloggers, celebrities, and influencers posting images of the Baies candle—which many describe as their ideal, forever scent—on Instagram and other social media channels.
If you want to get your hands on their popular winter collection candles, make sure to pre-order them months in advance. These limited edition scents are perfectly paired with a season of love and family and the festivities that usher in a new year, but they do tend to sell out quite quickly. In keeping with the brand's theme of both olfactory and visual beauty, the 2015 winter collection was even designed by the celebrated Parisian artist, Julien Colombier.
Diptyque, now fifty years out from the original dream of artists Gautrot, Knox-Leet, and Coueslant, is a luxury candle and fragrance company with fervently devoted customers. In my opinion, once you've had the opportunity to take in the aroma of one of Diptyque's signature candles, you'll fall in love and make it a permanent fixture in your collection. They seem to have perfected the art of finding a fragrance for every one of life's events and emotions.
Photos: diptyqueparis.com, Naadine Koi