While I've always loved the feeling of joy, giving, and love that comes with the holiday season, it wasn't until I became a luxury candle addict that I realized that winter is also the season of candles! An uplifting gift that allows you to show how much thought you put into choosing just the right fragrance, luxury candles are excellent choices for a wide variety of people in our lives.
If you're like me, though, you might agonize over just which candle is the right fit for which loved one—that's why I've put together this handy gift-giving guide. With these suggestions, you can match scent to personality type and even choose a gift package from my new Well Boxed gift collection!
Check out the categories for gift recipients who might be on your list below and let me know your own ideas for making 2016 the best holiday season ever.
The Lover
Picking out a holiday gift for the love in your life can be a headache. After all, gift giving is one of the biggest ways many of us show our affection, so we definitely want it to be a meaningful gesture!
No matter whether your love is a guy or gal, and regardless of his/her specific likes and personality, chances are that the ideal candle already exists and is just waiting to be gifted to show how much you care. To add some flavor to your lover's life, try the sensuous fragrances of rose or vanilla; or heat things up with the spicier cinnamon or sandalwood, and the floral ylang ylang.
Gift Suggestions:
Nest – Apricot Tea: The notes of romantically crisp bergamot and golden amber combined with hints of rich black tea make this scent both sensuous and uplifting.
Well Boxed Love: The perfect gift for the light of your life, featuring a custom-picked luxury candle whose floral, sensuous fragrance sets the mood for love. Nestled in exquisite Well Boxed packaging among freshly cut flowers, its boutique gift styling by yours truly has "I Love You" written all over it!
The Host/ess
We all have that friend who goes above and beyond to truly make everyone feel welcome in his or her home. Whether hosting the party themselves or going out of their way to make any event a success, this person is truly a giver. You might identify them by their casual offers to help clean up, an eagerness to host events themselves, or an emphasis on small but delightful accent pieces.
Make the fragrance you gift to this delightful person as sweet and unobtrusive as they are with light florals and citrusy fruits.
Gift Suggestions:
Jo Malone – Grapefruit: Sold ready-to-gift with an adorable ribbon on top, this candle is warm and welcoming with hints of spice and juicy grapefruit.
Diptyque – Oud: This woodsy, mysterious fragrance offers an inviting blend of fresh patchouli and sandalwood, perfect for a cool winter evening.
Well Boxed Holiday: A festive styling of one of my favorite holiday candles featuring the fragrances of the season, perfect for burning at a holiday gathering or for a cozy night at home surrounded by loved ones. Presented in elegant Well Boxed packaging among freshly cut, holiday-themed flowers and greens, this boutique gift is the perfect season's greeting! 
The Zen Personality
Do you have a friend who really "goes with the flow" and helps you stay calm during hectic times? You might describe them as having a Zen personality, defined by being laid back, into meditation/yoga, very present and calm, good at listening, and often a person of few words. These serene individuals are drawn to calming, watery, or earthy scents.
Gift Suggestions:
Kai Skylight: Ideal for your animal-loving friends, Kai's cruelty-free Skylight candle offers a gorgeous blend of coconut, soy, and palm waxes that smell as divine as they look.
Tom Dixon Water: Harnessing the beauty and wonder of the sea, Tom Dixon's Water is a great gift for the surfer or beach comber in your life, boasting the sweet, refreshing scent of watermelon and mineral water.
Well Boxed Zen: My special selection of a spa-worthy fragrance ideal for relaxation and self-care. With aquatic and earthy notes, this box is sure to conjure a meditative ambiance. Styled with care by yours truly in enchanting Well Boxed packaging among alluring freshly cut blooms, this gift invites peace and stillness.
The Guy's Guy
Whether a brother, friend, or partner, chances are you have a manly man in your life who may be a bit reluctant to receive a candle as a gift. Their opinion that candles are girly will change completely once they get a whiff of these masculine scents! Smoky, leathery, or musky fragrances are the perfect fit for the guy's guy in your life. Whether it's a stronger scent or a lighter fragrance, it will set the perfect manly mood.
Gift Suggestions:
Cade 26: With a smoky, complex scent, this candle feels like the epitome of James Bond—a dashing gent who drinks martinis, enjoys cigars, and has a slight air of danger about him.
Nest Vanilla & Almond: With a nutty and fruity fragrance, this candle's musky notes make it both manly and quiet—perfect for the strong, silent type.
Well Boxed Zen: I find that the manliest of men often like to think of themselves as Zen-like: unflappable and calm, making Well Boxed Zen a perfect fit for the Chuck Norris in your life.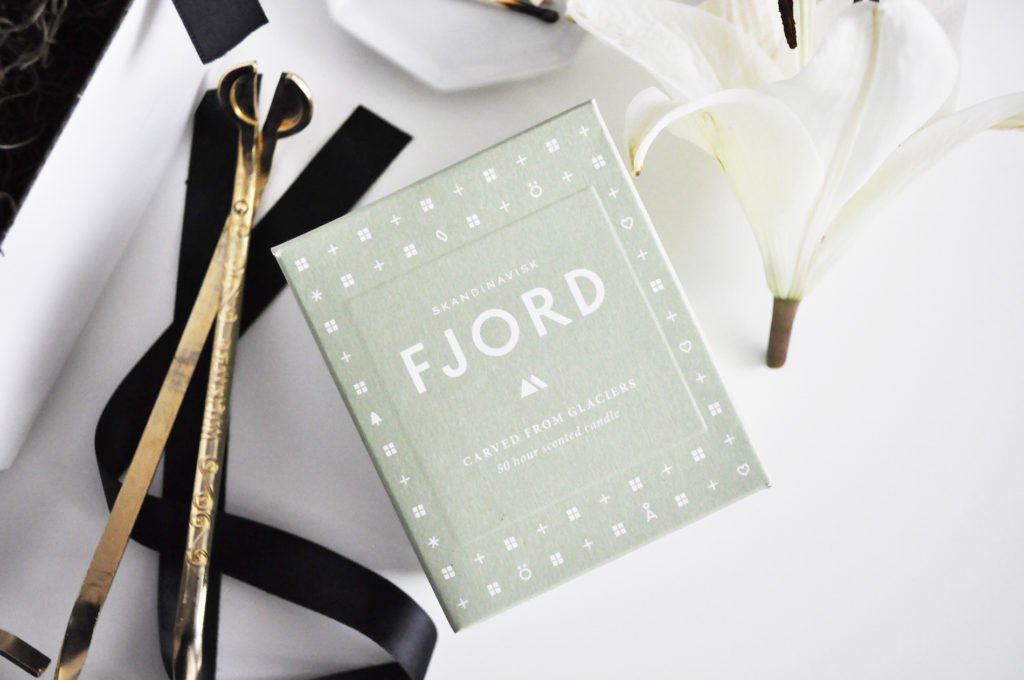 Family-Friendly
Just because a couple has young kids doesn't mean they can't enjoy the fragrance of luxury candles! While burning actual candles is likely not a good idea for safety reasons (even if you think they're out of kids' reach), diffusers are an excellent, safe alternative. Luckily, many of my favorite brands offer some gorgeous diffuser sets! Light floral or citrus fragrances are great for the whole family and can also be used to keep odorous spaces near the diaper pail smelling lovely. 
Gift Suggestions:
Malie Organics Diffuser Set – Island Ambience: Bringing the freshness of the islands to your home, this scent is also the perfect solution to winter weather blues.
Organic Aromas Raindrop Diffuser: Ideal for use with any of your favorite fragrances or essential oils.
Well Boxed Holiday or Zen: Specify that you'd like a family-friendly box and I'll select the perfect diffuser to match the gift theme!
The Jetsetter
For those travel enthusiasts who are always jetting off to new locales and far-off destinations, votive candles or small portable diffusers can help set a cozy, homey ambiance no matter what corner of the world they're in!
Gift Suggestions:
Bella Freud Votive Set: This set of four adorable candles featuring Bella Freud's signature designs are scented with luscious Moroccan incense and cedar wood, adding a hint of home to any hotel room.
Coqui Coqui Diffuser – With various fragrances available depending on your giftee's scent preferences, these diffusers can make even a smoke-infested hotel room smell like a spa.
Well Boxed Holiday or Zen: Specify that you'd like a travel-friendly box and I'll select the perfect diffuser/votive set to match the gift theme!
Spread cheer this holiday season by choosing gifts that are meaningful, fun, and thoughtful. Remember, aromatherapy through luxury candles is the perfect way to uplift, de-stress, and inspire those you love. What are your favorite scents to gift during the holidays?
Visit my newly launched gift shop to learn more about my signature Well Boxed gift collection!