While candles are a great way to add color and personality to a room, their aromatic properties can additionally have a huge effect on your mood. Did you know, for example, that using a light calming scent like lavender and vanilla in your office, while relaxing, can actually decrease your work productivity? Or that burning food-scented candles in your dining room can distract your palate while eating?
Using the principles of aromatherapy, the practice of enhancing one's physical and emotional well-being through the use of scent, you can create ideal spaces in your home, your workplace, and at special events.
To help improve your productivity, relaxation, and energy, I provide some ideal scents to use for each mood of your life.
Slumbers and De-Stressing
In Buddhism, there is a concept called the "monkey mind," describing a state of restlessness or confusion. I always think of this idea whenever my mind is overly filled or quickly skipping from one idea to another—it is as though there is literally a monkey hopping about in my brain, often making it difficult to sleep at night.
To help soothe the monkey mind and get a peaceful night of sleep, I recommend scents that are light and nature-based. Lavender has been used for centuries to inspire sleep and relaxation, as well as vanilla and chamomile. You may notice that these ingredients are also common in sleep-inducing teas—that's because the aroma is part of the tea's relaxation and mind-clearing experience. Try Lafco's Chamomile Lavender to set the mood for sleep.
Calmness and Release
Sometimes, however, you are stressed but aren't quite ready to go to sleep. For periods of relaxation without sleep, such as yoga, meditation, or a nice bubble bath, I recommend eucalyptus, bergamot (a scent somewhere between that of an orange and a lemon), and the earthy plant scent of patchouli. These fragrances will loosen your muscles and calm your mind without making you too sleepy. Nest's Moroccan Amber is an excellent choice to calm your nerves.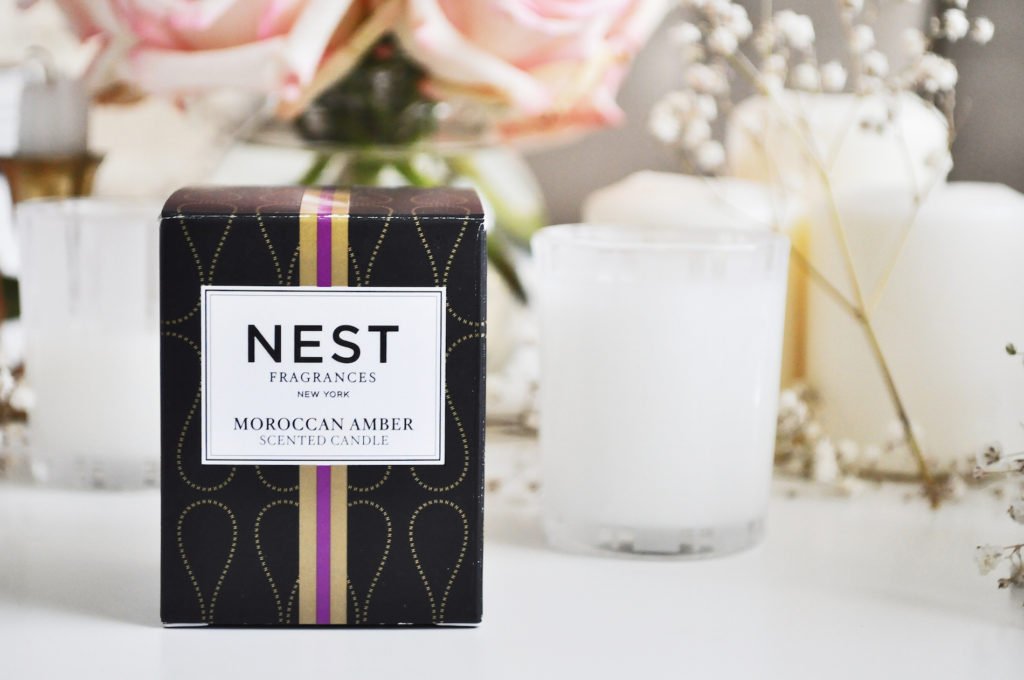 Energy and Vigor
When a hot shower and a cup of coffee aren't quite enough to get you out of your morning fog, try burning a rich and sweet sandalwood, ginger, or rosemary scent in your office or workspace. These aromas work to clear away the cobwebs and energize you. These are also great scents to take in before exercising or when working late at night. Burn Diptyque's Santal for that perfect invigorating scent.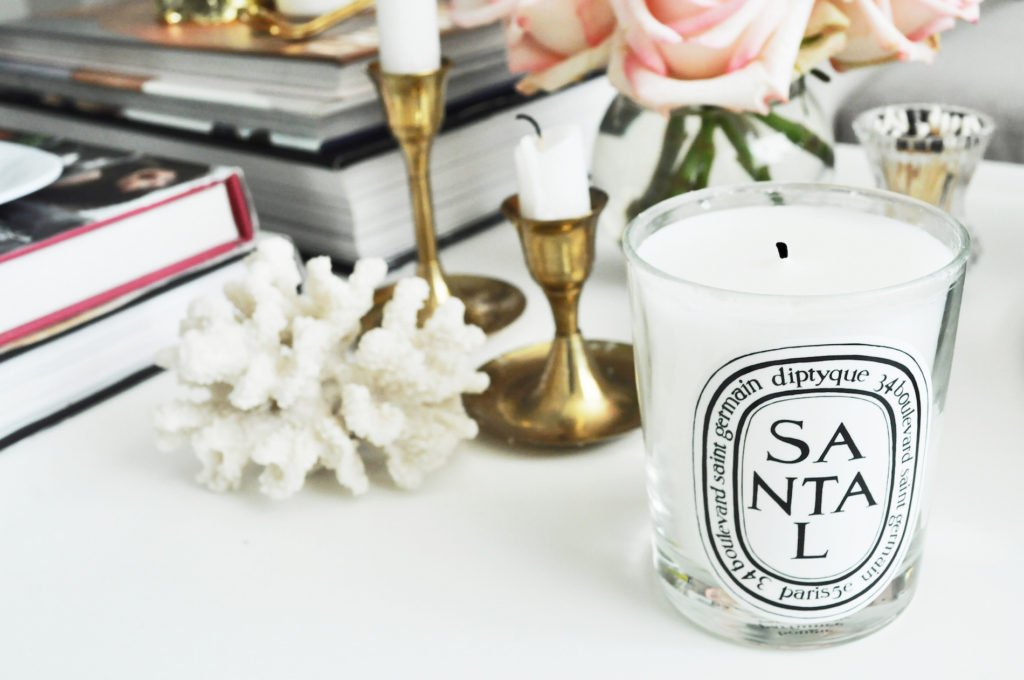 Refreshment and Revitalization
If you're feeling a bit under the weather and stuffy or sneezy, consider burning a candle scented with peppermint, lemongrass, or spearmint. These scents can help to clear up your sinuses while improving your overall well-being. Although you will want to avoid paraffin wax candles during this time due to the small amount of soot that they give off, candle fumes can be a great way to support yourself along the road to recovery. These scents can also be used to promote inspiration if you're just feeling a bit blah. Jo Malone's White Jasmine & Mint is the perfect pick-me-up!
Joy and Optimism
When you're feeling blue, try grapefruit, jasmine, and sage. These scents, particularly when paired with joyful meditation, can contribute to an overall sense of optimism. You can also use these fragrances at joyful occasions to set the festive tone and develop an atmosphere of bliss. Try Tocca's Cleopatra or Nest's Grapefruit for a joy-infused space.
Romance
Perfect for Valentine's Day, weddings, anniversaries, and other romantic occasions, sensuous fragrances complement flowers and your mood lighting. To set the scene, consider using a scent traditionally linked to Valentine's Day, such as rose or vanilla. To add some spice to your environment, try cinnamon, sandalwood, or the floral ylang ylang. Voluspa's Prosecco Rose or French Bourbon Vanille will exude romance for that special occasion.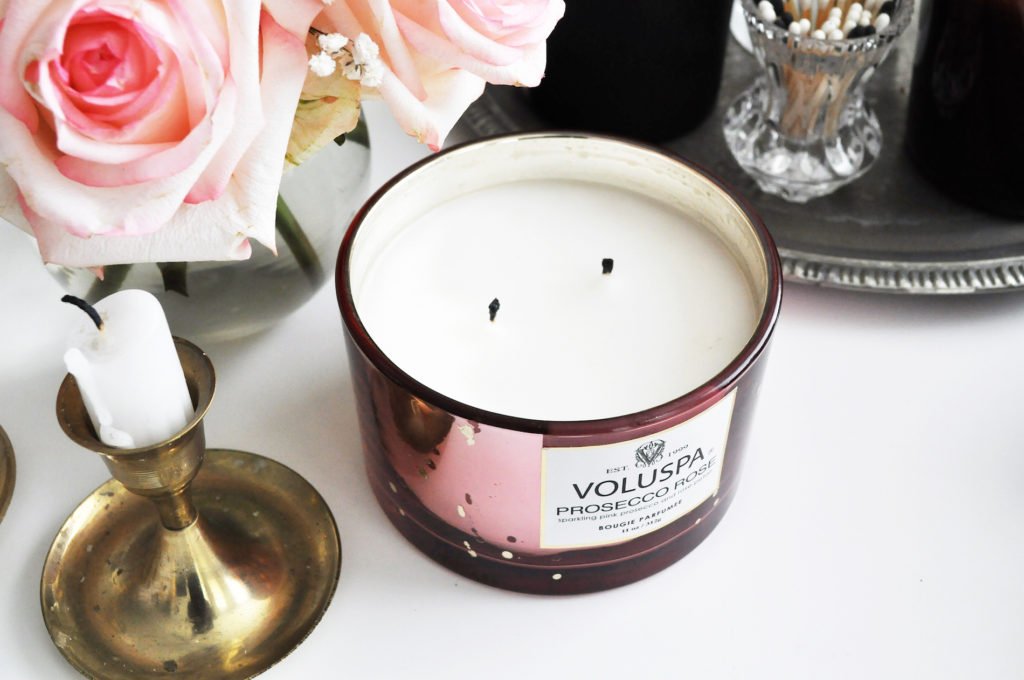 Whatever mood you are setting, candles in and of themselves can be a great tool. By adding a well-chosen scent, however, you can create an ideal environment for romance, work, or revitalization.