New discoveries
Happy Sunday! This week went by so fast! I didn't get a chance to capture everything that happened, but there was a brand that I fell in love with that I had to share with you. My good friend Julene over at Curated Life sent me these beautiful ceramic pieces by Perla Valtierra. I fell in love with them the moment I opened the box. I love the mini cups, which are perfect for holding matches, mini taper candles, and so much more.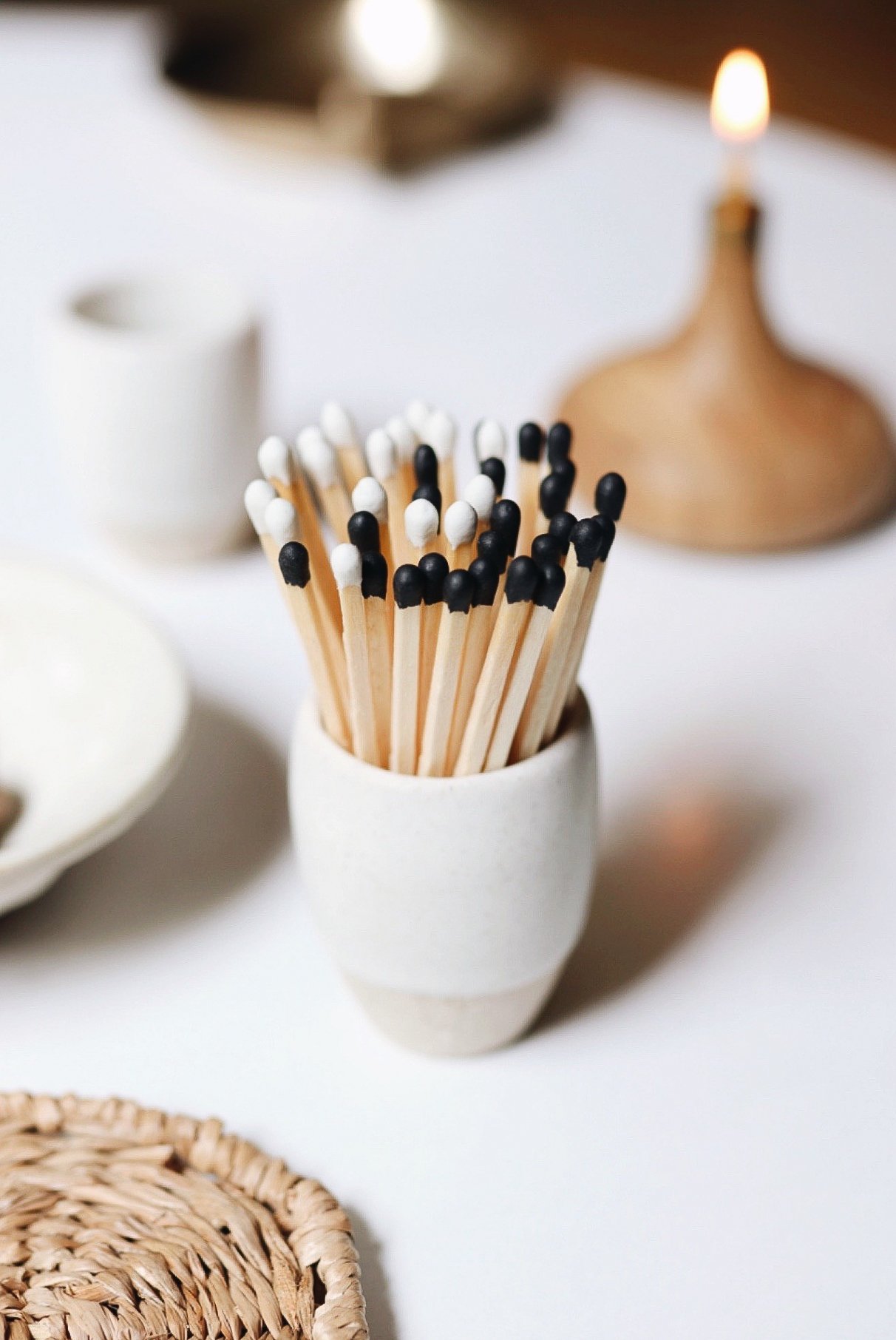 The bowl I will use for everything! It's the kind of piece that I will rotate all over my home, I can put snacks in it to enjoy while I'm in the living room and kitchen, or fresh lavender for my bedroom and bath.
If you're looking for some new ceramic pieces to add to your collection, these will be a great addition.
The candles and candle holder are from OVO Things and the matches are from Harlem Candle Co.
Have a great week! 🙂